How do you expand the memory of an iPhone?
Expanding the memory of your iPhone with a memory card after purchase isn't possible. There are a number of possibilities that offer space for all your music, photos, and videos. How do you do that? You can read more here.
1. Extra storage through an external storage system
You won't always have access to the Internet, of course, so preferably don't save your files to the cloud. Unlike many Android and Windows smartphones, iPhone storage can't be expanded with a microSD card. Fortunately, there's another way to get your favourite files onto your iPhone screen quickly.
A USB flash drive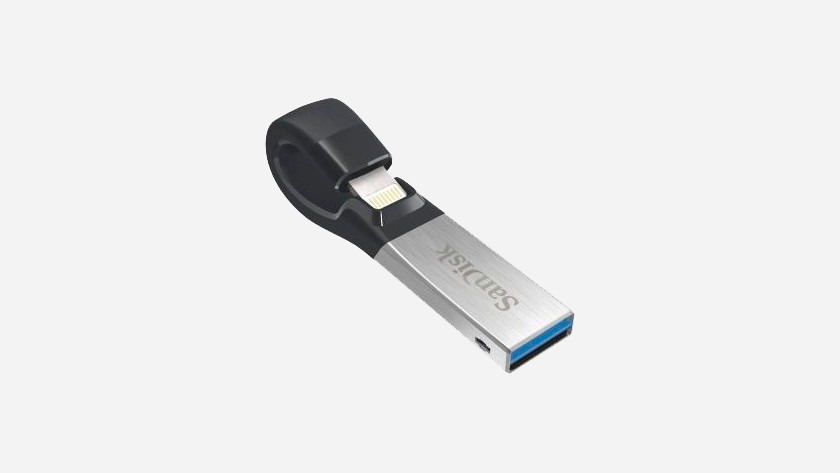 Connecting a USB flash drive to your iPhone. That's not possible, right? That's true for a standard USB flash drive, but there are special ones that have a Lightning connector in addition to a regular USB output. This makes exchanging files between PC and iPhone a piece of cake. Your computer will recognize it as a removable drive, and you download the app matching your USB flash drive to your iPhone in order to load files. You decide how much storage capacity you want.
Pros and cons of a USB flash drive
USB flash drives are compact, so you can carry them around easily.
They can be easily controlled using an app.
You can't use the USB flash drive to store apps.
You'll have to carry the drive separately, which means you might forget it or lose it.
2. Extra storage in the cloud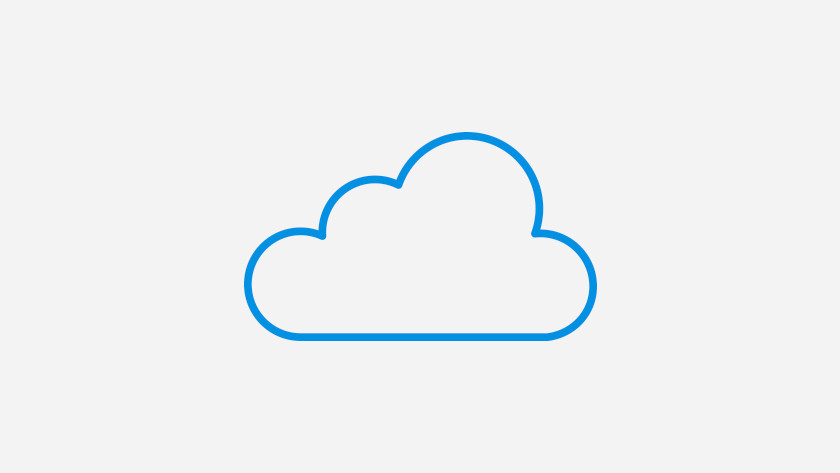 On your iPhone, you're always connected to the Internet via WiFi or your mobile data. That means you're connected to the so-called cloud, too. What exactly can you do with that? In the cloud, you'll store files online, allowing you to find them anywhere in the world on your smartphone, tablet, or laptop. You'll protect your music, photos, and videos with a password, since they're for your eyes only.
Recognized cloud storage services include Dropbox, Google Drive, iCloud, and OneDrive. You'll get a limited amount of GB for free. If you want more cloud storage, you'll have to pay for a subscription. The fees for this vary wildly between providers.
Pros and cons of the cloud
You'll view photos and videos anywhere in the world.
There's no risk of losing any files.
Free storage is limited. Want more? You'll have to pay a yearly subscription fee.
You'll need a good internet connection to access your files.
Tip
We've given you 2 options for adding space to your iPhone now: working with the cloud or with a USB flash drive. Instead of expanding the iPhone's storage, you could also free up storage on your smartphone. Whether it's an iPhone or any other smartphone, we wrote an article for you where you'll read how to free up storage on your smartphone!