What are wireless earbuds and what types are there?
"Fully wireless", "completely wireless", "truly wireless". It has multiple names, but it all comes down to the same thing. They're Bluetooth earbuds without wires and they give you complete freedom of movement. They're particularly useful during sports and come in handy for at home, on the go, at the office, or while traveling. In this article, you can read about what to keep in mind for each intended use.
Fully wireless earbuds for at home and on the go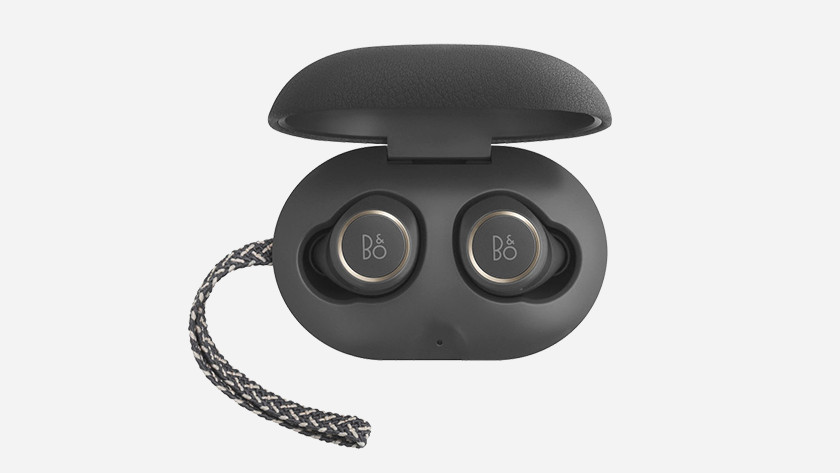 Battery: prevent a day without music
Are you going to use the earbuds daily? Make sure you opt for a model with a sufficient battery life. Wireless earbuds are equipped with a battery. They also include a portable charging dock. This way you can charge your earbuds on the go and won't have to deal with an empty battery. There are also models available with a fast charge function. Thanks to this function, you can charge the wireless earbuds within 15 minutes and you can use them for another couple of hours again.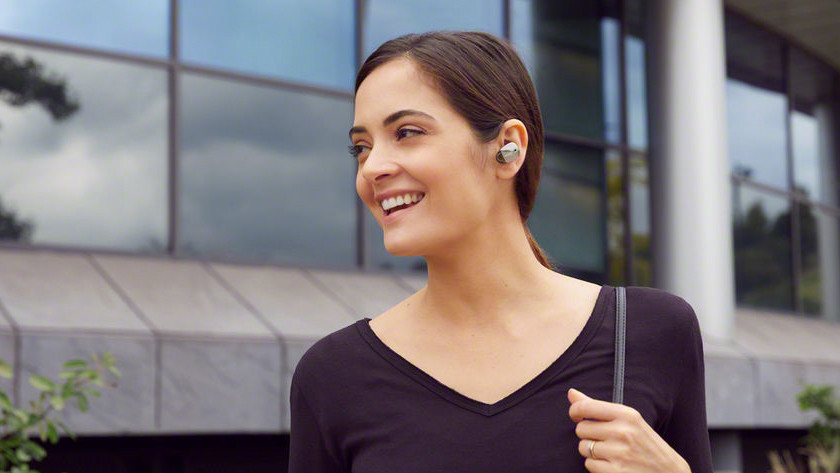 Integrated microphone: make handsfree calls
Making phone calls is easy when you opt for a model with an integrated microphone. Answer phone calls with a button in the earbud itself. This means you won't have to grab your phone from your pocket or look in your purse. Wondering where the microphone is located? You'll find it in the earbud itself. The microphones are slightly more sensitive, which means you are perfectly audible.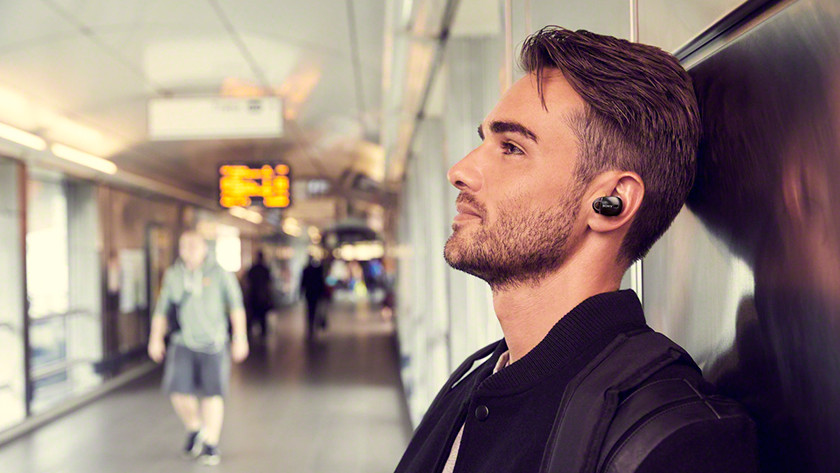 Noise canceling: eliminate ambient noise
Do you use public transportation a lot or do you often listen to music in public spaces? Consider earbuds with noise canceling. This technology eliminates ambient noise by producing another sound. This causes the natural phenomena phase cancellation. Its effect is that you hear the music better and almost can't hear the noise around you. This way, you don't have to hear unnecessary stimuli and you can travel comfortably or work on a presentation with true concentration.
Fully wireless earbuds for sports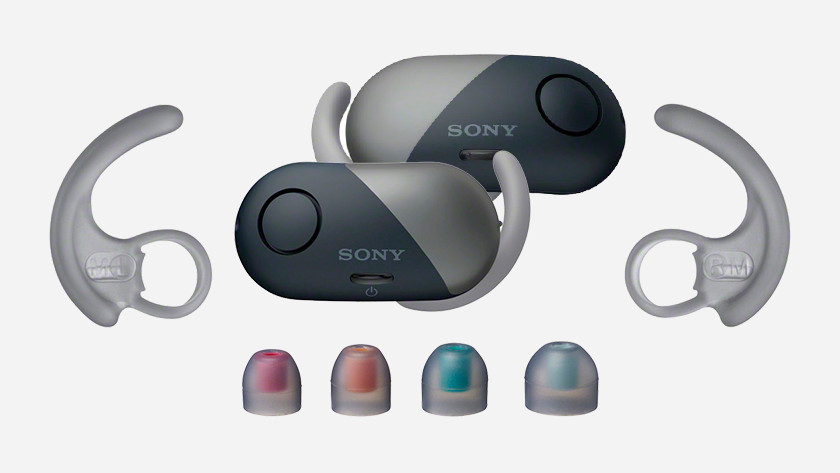 Wearing method: opt for a design with interchangeable ear hooks
A firm attachment is a must for fully wireless sports earbuds. You don't want the earbuds to fall out of your ear, since this removes your focus and is very annoying. That's why you should opt for a model with interchangeable ear hooks, extra eargels, or foam buds. By attaching the right size ear hook to the design, you can firmly put the earbuds in the ear cup. The eargels and foam buds make sure the bud is tightly in your ear canal.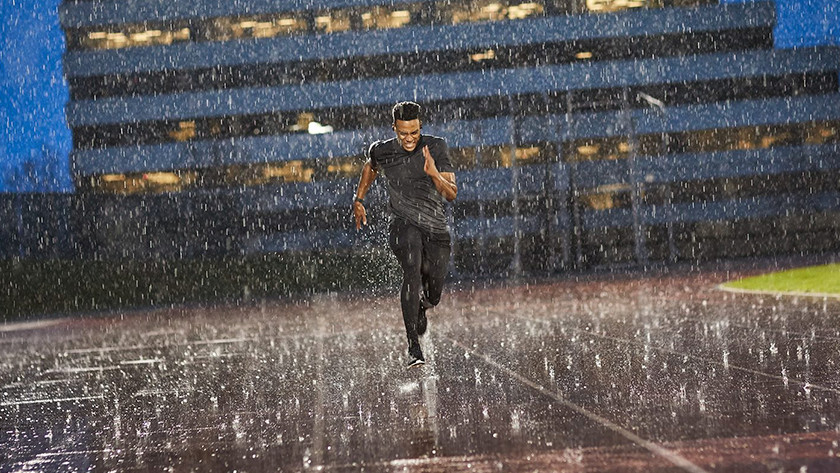 Design: opt for a sweat proof or fully waterproof earbud
You work out to challenge yourself and stay fit. Sweating is a fact of any workout. That's why you should opt for an earbud with a sweat proof or fully waterproof design. This way, the earbuds won't break. When you want to go for a run and it's raining, there's no reason for you to stay home. A design with an IP67 certification can resist sweat, splashes, and rain. With IP68, you can swim with the earbuds as long as there aren't any temperature difference and you won't be diving.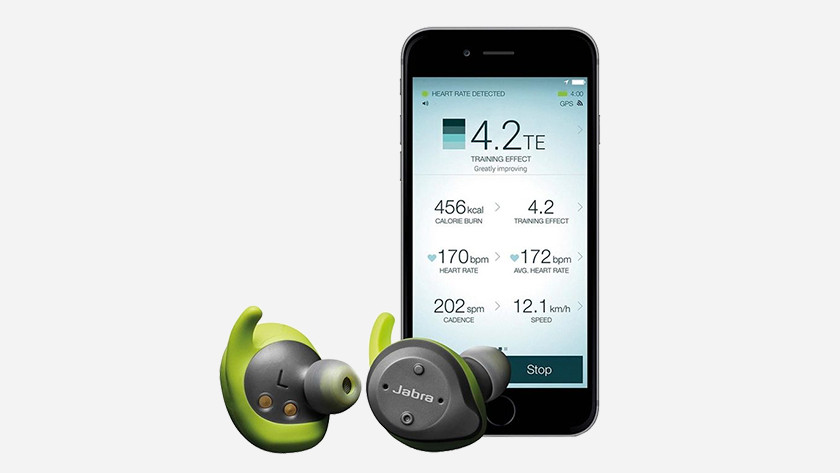 Activity tracker: measure your sport performance and health
Use an activity tracker to record data of your sport performance. Depending on the activity tracker, you can keep track of your personal records, speed, calories burned, and heart rate. Simple activity trackers only register your steps and the length of your activity. More complex models can give you recovery advice and instructions during workouts. This is ideal for the exercise fanatic who wants to keep track of his sport performance.
Fully wireless earbuds for business use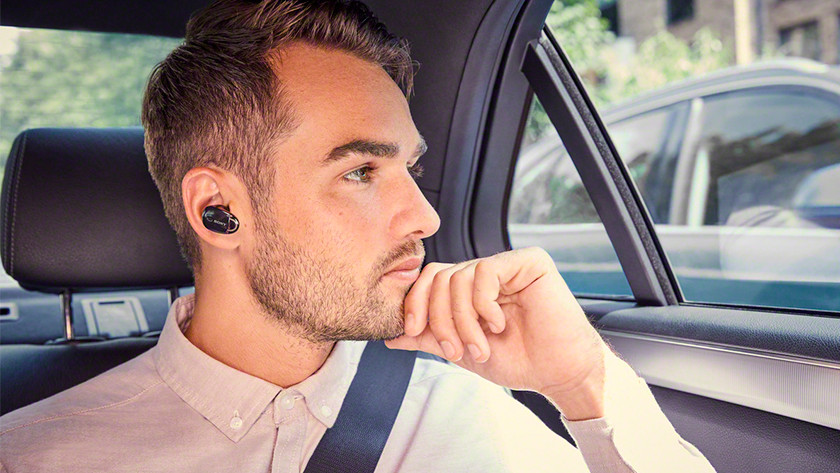 Noise canceling: eliminate ambient noise
Business life doesn't wait for anyone and you have to perform optimally. With earbuds with noise canceling, you prevent your environment influencing your performance. This technology uses other sound and the natural phenomenon phase cancellation to eliminate ambient noise. This way, you can work in full concentration for hours at a time or enjoy some rest when you need it. This is ideal for at the office or on the go, or on the plane when you're going on a business trip.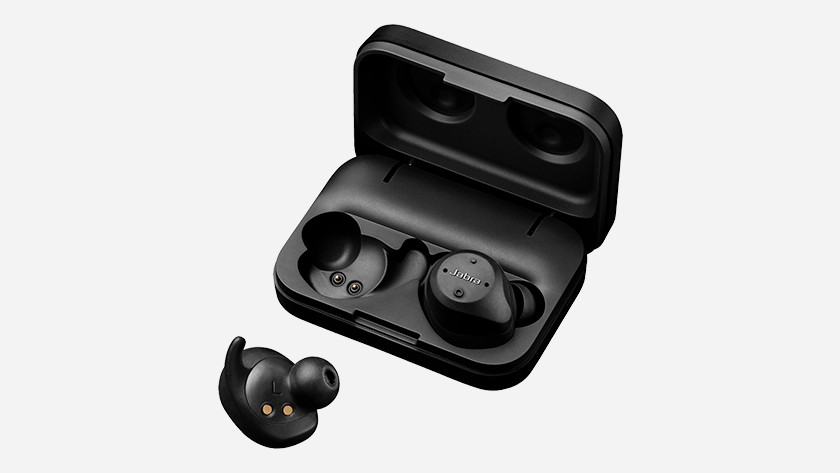 Battery: make sure you don't run out of battery on the way
By choosing a model with a sufficient battery life, you'll know for sure that you can use the earbuds when you need them most. Wireless earbuds include a portable charger. This functions as a power bank, which means you always have extra battery life in your pocket. When you choose for a model with a fast charge function, you can use the earbuds for another couple of hours after about 15 minutes of charging.
Calling: make a business phone call
Want to use your laptop or make notes during a phone call? Earbuds with an integrated microphone help with this. Easily answer phone calls with the controls in the buds themselves. Do you have a separate business phone? Consider earbuds with multi-point pairing. This technology provides a connection to multiple phones. This means you can answer incoming calls from both your business and your personal phone.
Personal preference regardless of usage situation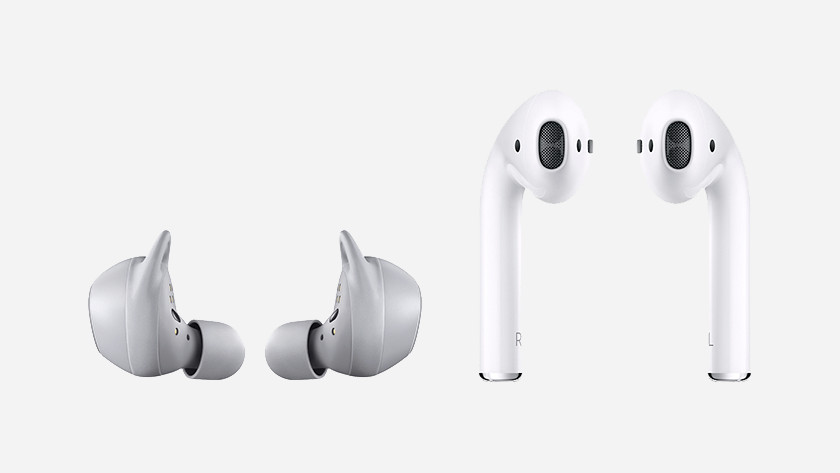 Wearing method: in-ear, earbuds, and interchangeable ear hooks
When you don't use the earbuds for sports, you can choose between in-ear earbuds or earbuds. In-ear earbuds are attached into the ear canal of your ear. In combination with an ear hook, this makes for a firm attachment. An in-ear design blocks all ambient noise. This makes this type of design less safe when you partake in traffic. Earbuds hang in your ears and let ambient noise go through. This is safer in traffic.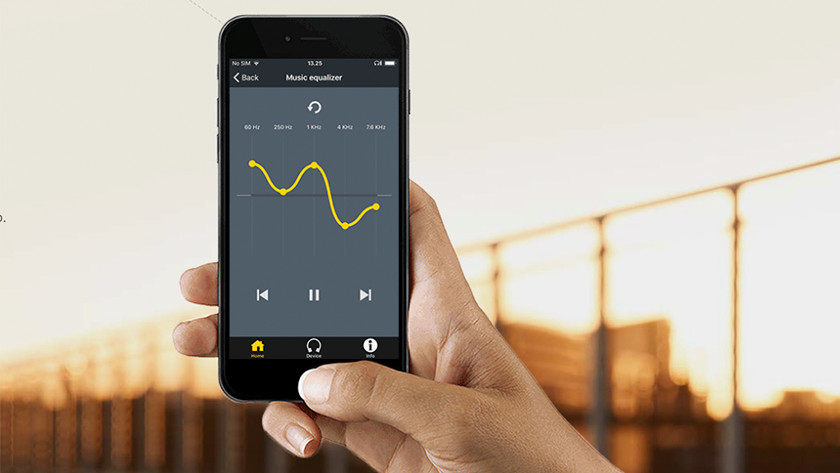 Mobile apps: personalize the sound
Does the earbud have an app? If so, chances are that you have unique functions at your disposal. What you can do with the app differs per model. It's often possible to read the status of the battery. With an equalizer you can adjust the balance between low, medium, and high tones. Some applications give you the opportunity to adjust the strength of the noise canceling. Other earbuds allow you to set up that ambient noise is still let through.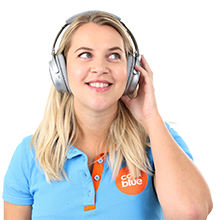 Article by:
Lisette
Headphones Expert.