How do you choose the right gaming monitor?
If you're looking for a monitor to play games with, there's a few things you should keep in mind. The response time, the refresh rate, or the choice between FreeSync or G-Sync, for example. All specifications important for gaming monitors are discussed below.
In short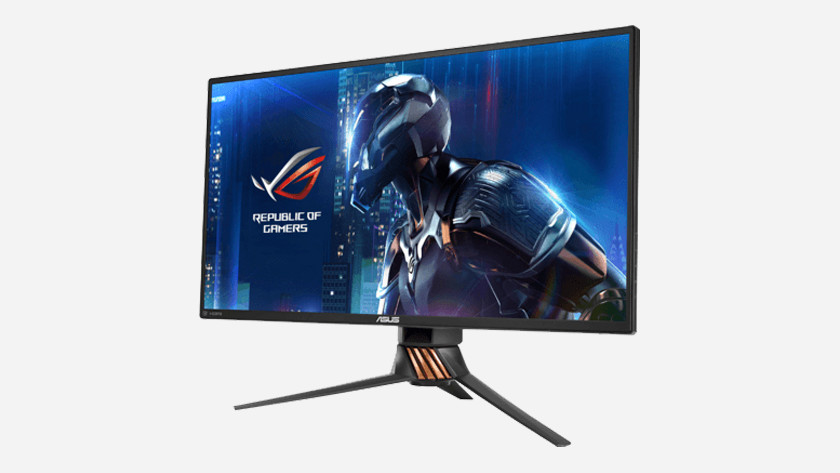 *What features does a good gaming monitor have?
TN or IPS panel for a fast response time and bright display.
A response time with a minimum of 2 ms
A refresh rate with a minimum of 75 Hz
G Sync or FreeSync
HDR Gaming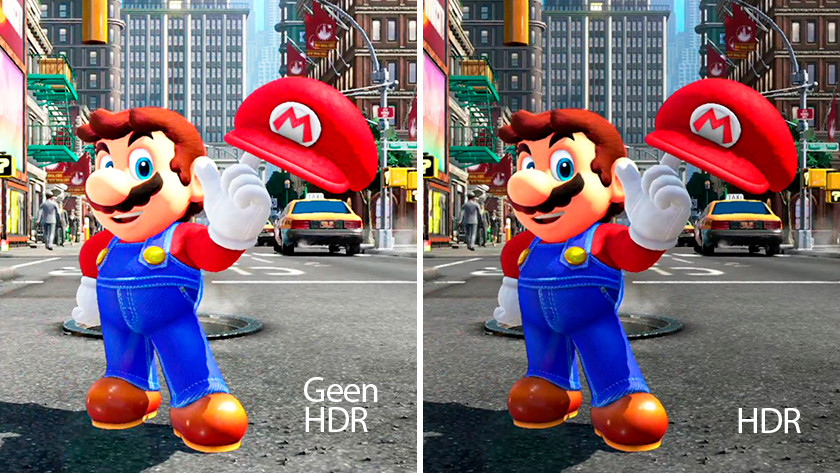 More realistic image and more color in your games.
High contrast for more details in dark scenes.
High brightness.
What is the advantage of HDR on your gaming monitor?
More and more games support gaming in HDR, which stands for High Dynamic Range. HDR provides a more extensive color reproduction with a high contrast. You notice this by the deep black values, high brightness and vivid colors. Because of the high contrast you see more details in your game, which you can not see on a normal monitor, for example because the image is too dull. The larger difference between the light and the dark parts of the image is especially nice in dark settings. This way you can keep a closer eye on your enemies in dark areas of the map.
The response time has to be low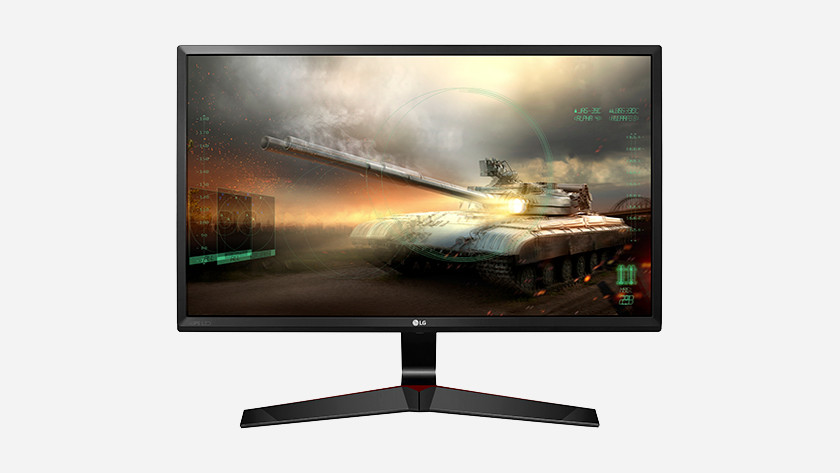 What's the response time?
The pixels in your screen constantly change color, which is how they form an image together. The time a pixel needs to change color is its response time.
Why is it important?
If a pixel doesn't change color fast enough, it will seem like the image is stuck for a moment. This lagging effect is called ghosting. Other than that, a high response time can lead to fading colors, which is also known as motion blur.
Advice
Take a monitor with a response time of at least 2ms, so you can be sure you won't be hindered by ghosting or motion blur while gaming.
The refresh rate has to be high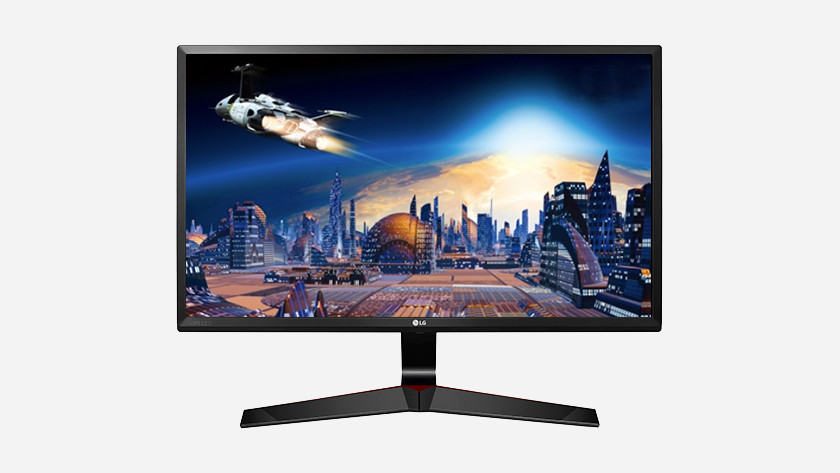 A higher refresh rate ensures a smoother image.
You can see the amount of frames generated by your video card with a higher refresh rate.
What is the refresh rate?
The refresh rate indicates how often the image is refreshed per second. The refresh rate is expressed in Hertz (Hz). A monitor with a refresh rate of 60 Hz refreshes the image 60 times per second. Your PC displays games at a certain amount of frames per second (fps). The higher the fps, the smoother images look while you're gaming. Thanks to a monitor with a high refresh rate, you're not limited in the amount of fps your monitor can handle.
4K Gaming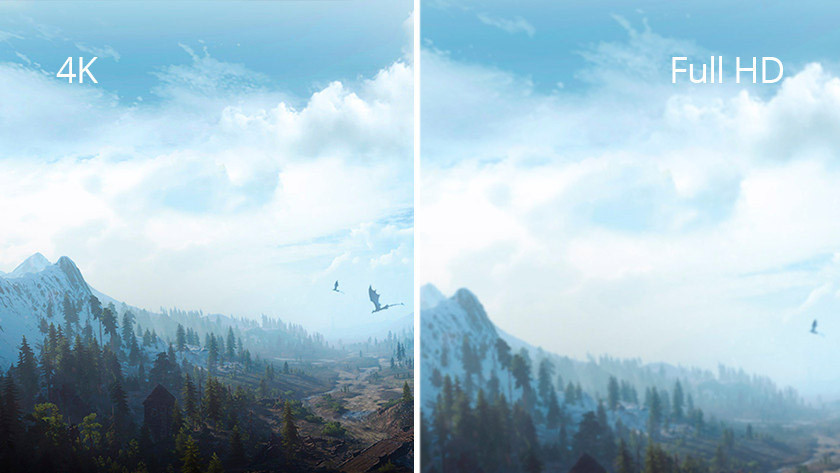 If you're a gamer that likes a lot of visual spectacle, then try gaming on a monitor with a 4K resolution. 4K screens have a resolution of 3840 by 2160 pixels, making you see every detail razor-sharp. The extra room in pixels can also be used to show a wider field of view, making you see more of the playing field. For a smooth gaming experience, it's important that your video card supports gaming in 4K resolution.
Choose G-Sync or FreeSync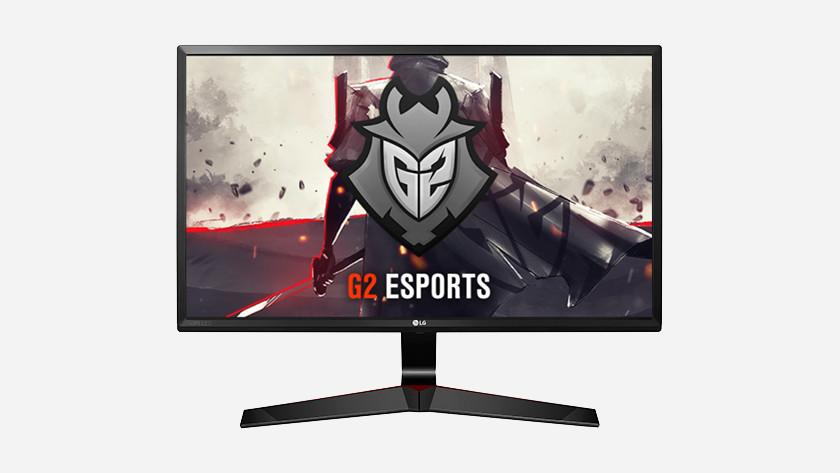 Synchronizes the number of frames per second with your monitors refresh rate.
No more hinder from tearing and stuttering.
What is it?
G-Sync and FreeSync are technologies that ensure a better 'collaboration' between your monitor and video card. G-Sync is developed by the NVIDIA and only operates with video cards of this brand. Both G-Sync and FreeSync make sure the refresh rate and the amount of frames per second are the same. Tearing (old and new images are blurred) and stuttering (interrupted images) won't be issues anymore.
Difference between G-Sync and FreeSync
G-Sync
Suitable for Nvidia video cards
No more problems with tearing and stuttering, even with a low refresh rate
More expensive than FreeSync
FreeSync
Suitable for AMD video cards and sometimes for NVIDIA video cards
Reduces tearing and stuttering, unless the refresh rate is too low
Cheaper than G-Sync
Advantages of Ultrawide
Freely translated, ultra-wide means really wide. If you've got a gaming setup with 2 monitors, you might be able to replace it with 1 ultra-wide monitor. The advantage: no bezel in the middle. On top of that, some games support the ultra-wide image aspect (21:9), so you can see more of the gaming world while playing. If you go for a curved ultra-wide monitor, you'll be sucked into the game even more because of its shape.
A monitor for your console
It's best to choose a big monitor if you're a console gamer. There are gaming monitors larger than 40-inch that can also serve as a replacement for your television. Because let's be honest, how often do you watch television nowadays? The advantage of using a gaming monitor instead of a television is that it's made for gaming. That's why you can use a monitor for your PlayStation or Xbox. Also, you'll have far less trouble with input lag. Thanks to technologies like Adaptive Sync and Smart Response, you won't be bothered by ghosting and tearing. Pay attention to the headphone jack while choosing a console monitor. You like playing FIFA with your friends? Choose a screen with an IPS panel for the best viewing angles.
Gaming series: futuristic or less flashy
Apart from good specs, you also want a gaming monitor with sleek looks. Some brands often have a real series of gaming monitors. Those gaming monitors often have a futuristic look, with sharp, angular shapes, LEDs, and logo's, but there are also simple models. Choose a monitor that matches your style.
The best gaming setup
If you've chosen a gaming monitor that totally matches your style, you obviously want to complete the rest of your gaming setup as well. No matter if you're an amateur gamer or a hardcore veteran gamer looking for the best of the best, we'll tell you which accessories you need on this page.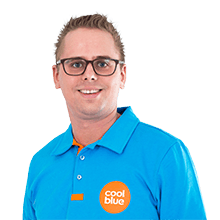 Article by: