What is the difference between a combi oven and a comi microwave?
A combi oven or combi microwave oven is a combination of an oven and microwave oven. So you only need one device in your kitchen for baking, grilling and heating. But what is the biggest difference now? In principle, they can do the same, but in the combi oven the emphasis is on the oven functions and in the microwave oven the microwave functions are correct. Below you can read more about the differences and which suits you best.
---
Compare the combi oven to the combi microwave
| | Combination oven | Combi microwave |
| --- | --- | --- |
| You love to bake and do this often | Yes | No |
| You have a small kitchen and not a lot of space | No | Yes |
| You like to cook extensive meals | Yes | No |
| You have a limited budget | No | Yes |
| Built-in | Yes | Yes |
| Freestanding | No | Yes |
Built-in or freestanding?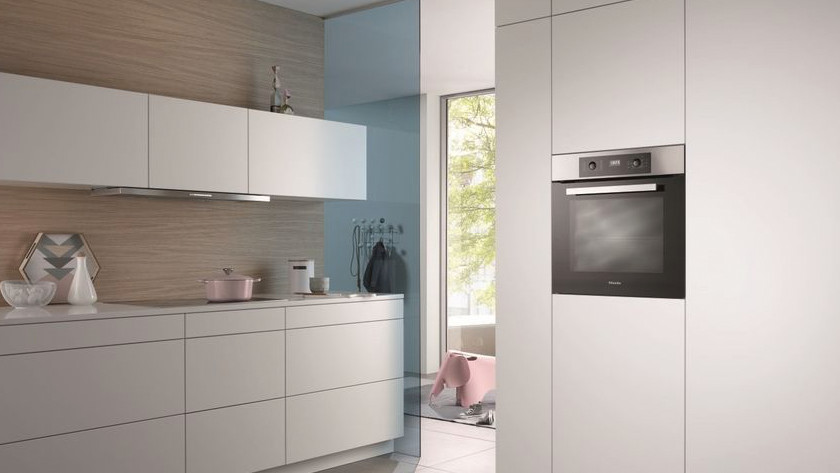 First of all, it's important to know where you're going to place the combi oven or combi microwave. If you want to build in the appliance, you can choose both. If you want to put the appliance on the counter, your only option is a combi microwave. Combi ovens are always built-in models. As a result, it's not possible to place it on the counter.
What is the right combination for the food lover?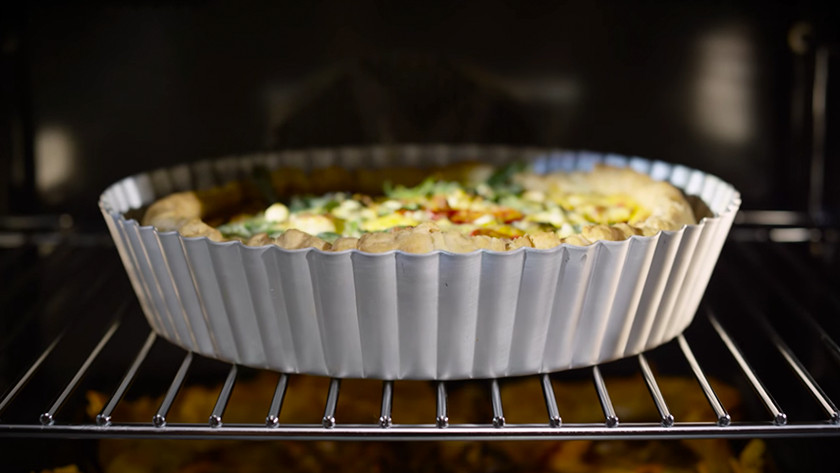 Combination oven
Are you a real food lover? Then choose a combi oven. In addition to a hot air function, this combination also has 2 heating elements: one in the top and one in the bottom of the oven. These elements prevent your baking burnt or half-cooked out of the oven. They heat your cake, casseroles and biscuits on both the top and bottom so they are equally cooked and crispy.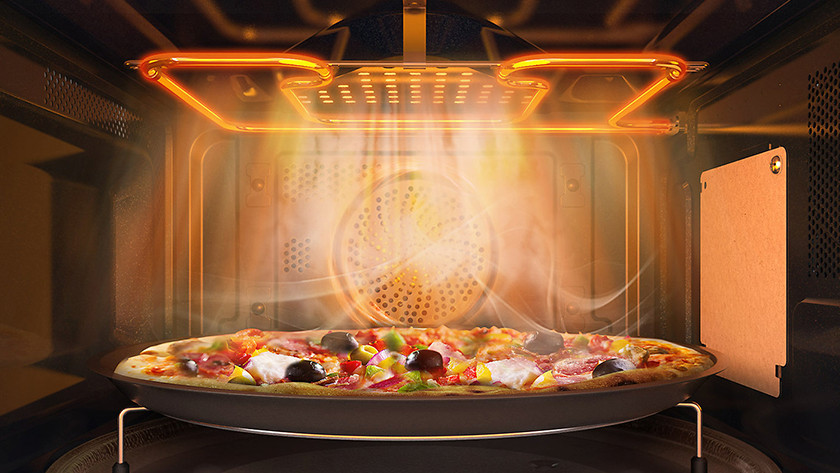 Combi microwave
If your baking skills are limited to the croissants on Sunday morning and the frozen pizza on Friday evening, a combi microwave is a good choice. The combi microwave isn't suitable if you want to bake complicated things. It only has a fan function and a heating element on the top. Cakes and casseroles won't be cooked through or crispy. Some microwaves have a crisp function, so your dishes will get equally crispy on both sides.
Which combination fits best in my small kitchen?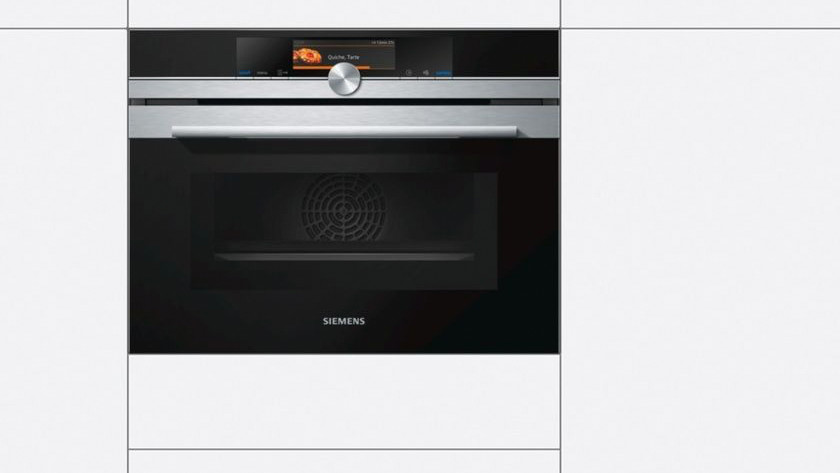 Combination oven
Most combi ovens are much larger than combi microwave ovens. The standard installation heights for ovens are 45 or 60 centimeters, so you should have enough space to put this device down. Currently we mainly have built-in combi ovens in our range, so if you are looking for a freestanding one, you will have less choice.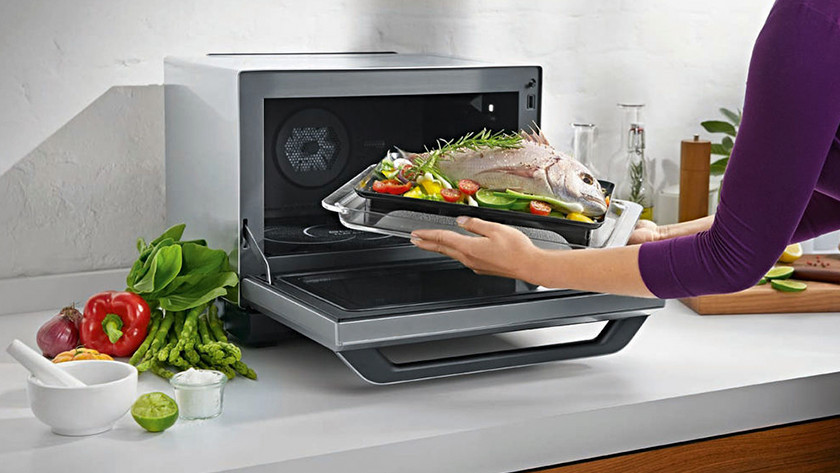 Combi microwave
Do you have little space in your kitchen? Then choose a microwave oven. This device has a maximum installation height of 45 centimeters but is also available with a mounting height of 38 centimeters, so that you always install it somewhere. Do you prefer a freestanding model that you put in a cupboard or on top of the fridge? We also have these in our range.
With which combination do I prepare the most extensive meals?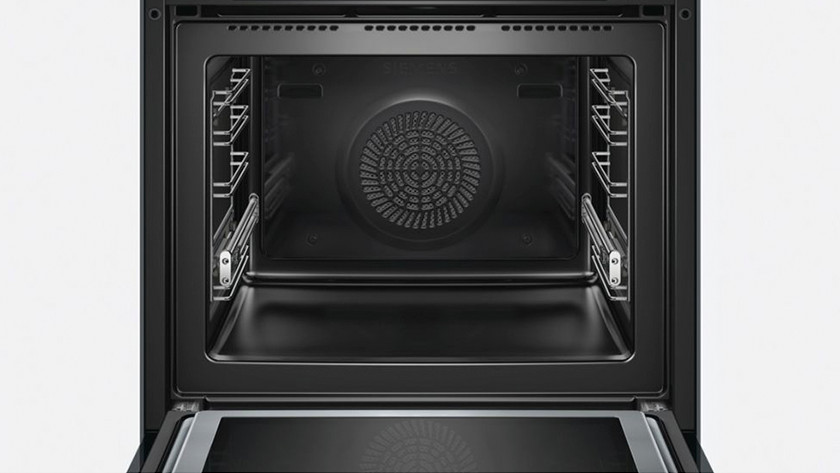 Combination oven
If you would like to make extensive meals for your family and friends or find it easy to cook for the whole week, then a combi oven is for you. These appliances are often equipped with multiple shelf heights, so you not only prepare the starter but also the main course at the same time. These are often 3 but you also have combi ovens with 5 shelf heights. A combi oven is a lot bigger than a microwave oven. Where a microwave oven has a maximum capacity of 45 liters, combi ovens with a capacity of 50 or even 70 liters are available.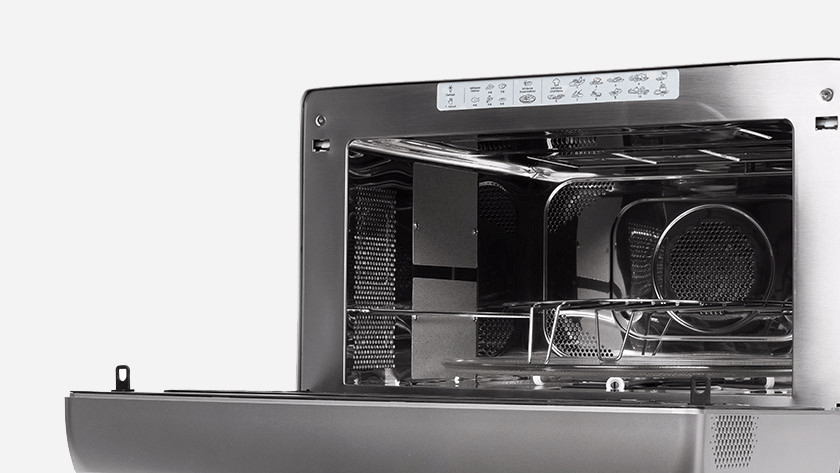 Combi microwave
Preparing extended meals is a little more difficult with a microwave oven. Most appliances are equipped with a turntable, to cook your dish well. A disadvantage of this is that large or square oven trays do not fit well on this and hit against the walls. This not only damages your appliance and baking dish, but also makes the dish less undercooked. In addition, ccombi microwave ovens are often smaller and do not contain more than 2 shelf heights, so you can not prepare many dishes at the same time.
Which combination fits best with my budget?
Combination oven
Do you have a limited budget? Then consider whether the combi oven is really something for you. This device is in fact a lot more expensive than a microwave oven. For a good entry model you put a few hundred euros down and if you want to buy a luxury variant the price can even rise to over a thousand euros. And this while you have an extensive microwave oven for the money of an entry-level combi oven.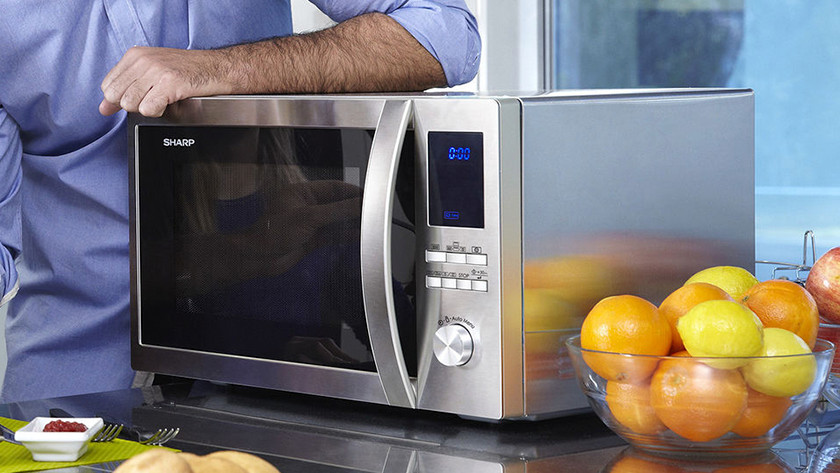 Combi microwave
If you have a limited budget, be sure to opt for the microwave oven. For less than 100 euros you have an entry model that does everything a microwave oven should do. And even if you want to buy a microwave oven from the higher segment, it is still a lot cheaper than a combi oven. For a few hundred euros you have a top class combi microwave oven, while for that money you have an entry-level combi oven.