Advice on printers
You're looking for the best printer. But what should you take into account if you want to print a lot of text or photos? Many questions arise when purchasing a printer, so we've listed a number of situations to help you decide.
Different types of printers
Choosing a printer is a lot easier if you know which types there are, and for what situation you're going to use it. In this article, I'll explain which printer suits you best.
What are you going to print?
Color
** Text documents with images **
If you would like to print in color, you can not escape a color printer. Your choice depends on quality requirements for photos. Color inkjet printers are better suited for printing photos on, for example, special (glossy) photo paper. A color laser printer can make a good color print, but is less suitable for printing photos.
** Photo printers for printing photos in high quality **
With a special photo printer you print the best photos. A photo printer usually has more than 4 cartridges with, for example, special photo black ink, light cyan, light magenta and light yellow. This prints your photos with bright colors and a nice contrast.
Black and white
Black and white
With a black-and-white printer (mono printer - monochrome) you only use one type of cartridge or toner. This is cost-effective and efficient.
Copy and scan
Printing only
Economical if you only want to print. When you only want to print, you are not waiting for extra functionalities that cause the purchase price of the device to shoot up. A so-called single function printer is sufficient in such cases. The name says it all: some function. In other words, printing only.
All-in-one printers
Multifunction device. Do you want 1 device with which you can immediately copy, scan and / or fax? Then an All-in-one printer is suitable. The advantage of a multifunction printer (MFP) is that you no longer need a separate scanner or copier. Some all-in-ones also have fax functionality.
Inkjet, laser or LED?
Printers used in offices are usually laser printers. These are more practical for office use than inkjet printers. You don't have to put new patterns in a laser printer that often. In addition, there is also LED. A printer that uses LED to make prints instead of laser. LED printers last longer, but the purchase costs are higher. There's little difference in print quality between those techniques. Also want to make color prints at the office? In this case, inkjet is the best choice since ink results in the best colors.
| | Inkjet printer | Laser printer |
| --- | --- | --- |
| Do you want to print photos? | Yes | No |
| Do you want to print texts? | No | Yes |
| Want to print much and quickly | Yes | Yes |
| Do you want to continue printing? | No | Yes |
| Do you want to scan and copy in addition to printing? | Yes | Yes |
Connecting
A printer is connected to your computer or laptop with a USB cable. After you installed the printer, you can immediately send printing jobs via the USB cable. (Remove all the packaging and protective material from the printer.) There may also be some protective material in the printer, so check this before using it.) It's also possible to send printing jobs in other ways. Below we've explained the most common ways:
Wi-Fi printer
If your printer is wirelessly connected to the network via Wi-Fi, it's possible to send wireless print jobs from any device (laptop or PC) connected to the same network. In addition, you can place the printer wherever you want and retrieve your print jobs whenever.
Network connection
Printers with a network connection can be connected to the network by a UTP cable. This way you can share the printer with multiple users within the same network. This is particularly useful in an office, but it can also be convenient at home.
More wireless printing options?
In addition to Wi-Fi, there are plenty of options for sending print jobs wirelessly. Do you want more information about wireless printing options like Apple AirPrint, e-mail print, and Google Cloud Print? View our information page on wireless printing options.
Extra useful functionalities
Of course, there are always functionalities that contribute to the ease of use. We've highlighted some of them here.
Automatic double-sided printing (duplex)
By printing documents automatically on both sides, you save time and money. You use 50% less paper than you would normally.
Automatic Document Feeder (ADF)
An automatic document feeder makes it possible to copy or scan multiple pages. You place the documents in the ADF (Automatic Document Feeder) and leave it to the printer. This buys you time, because you can put the printer to work and continue what you were doing.
Automatic two-sided copying/scanning:
With a double-sided automatic document feeder you can have multiple pages copied or scanned double-sided. You place the documents in the ADF and leave it to the printer. This saves you time and money, since you can continue what you were doing while the printer does its job. There are 2 types of ADFs that automatically copy/scan on both sides: DADF (Duplex Automatic Document Feeder) and RADF (Reverse Automatic Document Feeder). With a DADF, the paper is scanned/copied on both sides in one go. With an RADF, the ADF first scans/copies one side, rotates the paper itself, and then scans/copies the other side. If its speed and efficiency are what you're looking for, a printer with DADF is suitable for you.
What do you need with a printer?
Do you want to prevent running out of ink or toner?
It always happens; running out of ink or toner when you have to print something important. Avoid this by ordering an extra set of cartridges or toners for your printer. Every printer model needs specific toners or cartridges.
Do you want to install your printer easily?
With a printer cable, you easily connect your printer to your computer or laptop without any complicated settings. For printers without Wi-Fi, a cable is indispensable. You're guaranteed of a stable connection with a printer cable, because you don't have to depend on Wi-Fi.
Do you want to start printing immediately?
Paper is indispensable when it comes to printing. With a pack or box of paper, you're sure of a stash that will last a while. What kind of paper you nee depends on what you want to print. There's special paper for printing photos or promotional material, but universal paper is good enough for everyday printing jobs.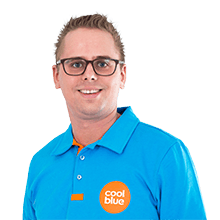 Article by: