Expected: the foldable smartphone
The foldable phone; it's the latest big development on the smartphone market. Foldable phones are smartphones that you can fold open to create a small tablet. Various manufacturers are racing to be the first to launch a working model. Keep an eye on this page for the latest news about these so-called foldable phones.
The Huawei Mate X
Huawei announced its own foldable: the Mate X. The big difference with the Samsung Fold is that the screens are on the outside. When open, you have a square, 8-inch screen; ideal for multitasking. When closed, the phone is relatively thin (1.1 centimeters) and you have a screen on both sides. Those screens are powered by a large 4,500mAh battery. With the supplied 55W (!) Fast charger, the Mate X is charged for 85% in half an hour.
The Samsung Galaxy Fold
After a long wait, Samsung's foldable device is there: the Samsung Galaxy Fold, a smartphone with 2 screens. When folded, the phone has a 4.6--inch screen. If you fold out the phone, a large 7.3-inch screen will appear. Here, you then use multiple apps at once, side by side. The Fold has no less than 6 cameras in 3 different locations. The price will be around 2,000 euros.
Royole: the very first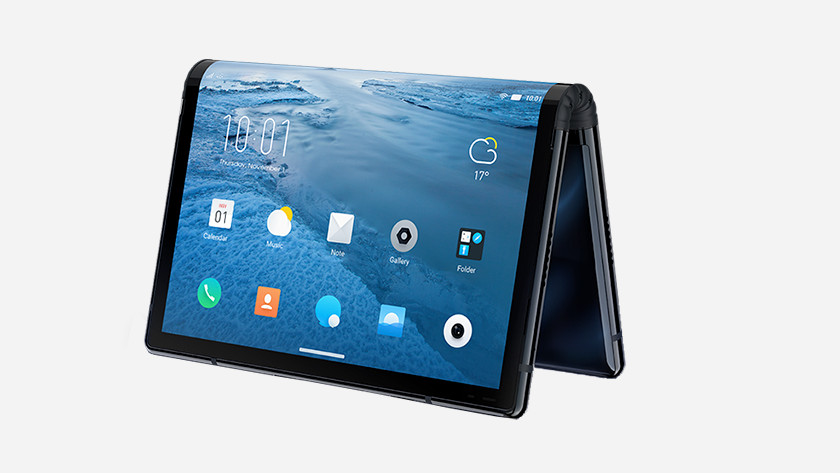 *Latest update: 20-11-2018
The same day that Samsung presented their device, the Chinese Royole showed off a working foldable device: the FlexPai. This phone only has 1 screen that's 7.8 inches large (1440x1920) when it's folded out. Fold the phone to enjoy a working screen on the front and back. The curved part on the side of the screen can also be used, for instance to answer a phone call. The screen does have very thick bezels in which two cameras are placed. Placing a pre-order in China is € 1400.
LG: very little known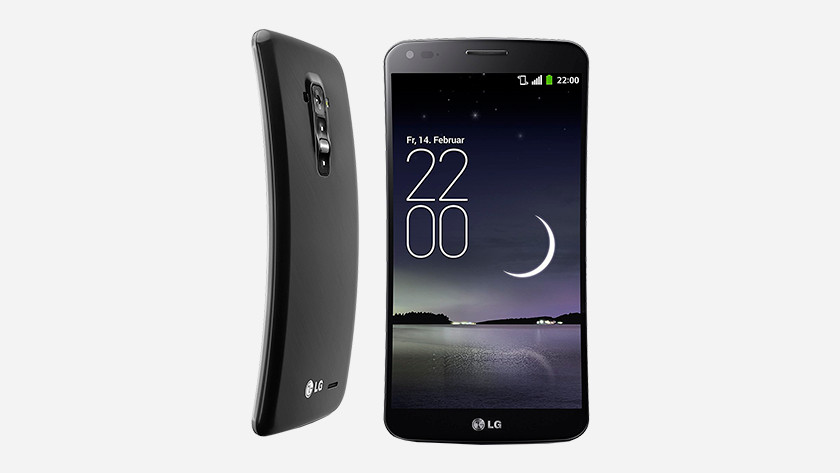 Latest update: 20-11-2018
LG already has experience with making curved screens. They launched the first smartphone with a curved screen, the LG Flex (see picture). Nothing is known yet about a new phone. Rumor has it that LG will give new information at the Consumer Electronics Show (8-12 January 2019).
What can you do with it?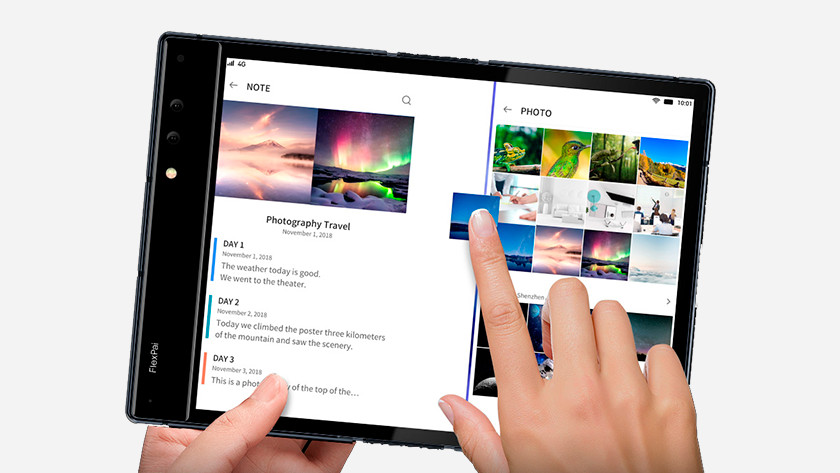 It's definitely a novelty, but how practical is such a phone? The aspect ratio of the Samsung and Royole are 4.2:3 and 4:3. They're much more square than regular phones and tablets. They're not very convenient for watching movies, since you'll see large, black edges on the top and bottom. The Samsung Galaxy F makes it possible to multitask with 3 apps at the same time. The focus will be more on easily working with multiple programs at the same time.