Advice on smartphone screens: the size
The screen might be the most important part of your phone. Without a screen, using your smartphone will be hard. What should you pay attention to, as far as the screen is concerned, when buying a new smartphone? Which screen meets your wishes exactly? On this page, we'll tell you everything you need to know about your smartphone's screen.
---
The screen size
An important property of the screen is its size. Which screen size is suitable for you depends on how you use your smartphone. You want to view videos and photos comfortable, yet the format should be handy. The screen size is the diagonal of the screen, measured from the bottom left to the top right, indicated in inches: 1 inch equals 2.54cm. In the table, you'll find an overview of the diagonal, width, and height in centimeters for screens with various sizes in inches. That way, you'll be able to estimate how large the phone is. Do note: the formats listed are for the screen, which still has the rest of the phone around it. Other than that, we'll compare several sizes, with their associated features, pros and cons.
Small: 3.9 to 4.5 inches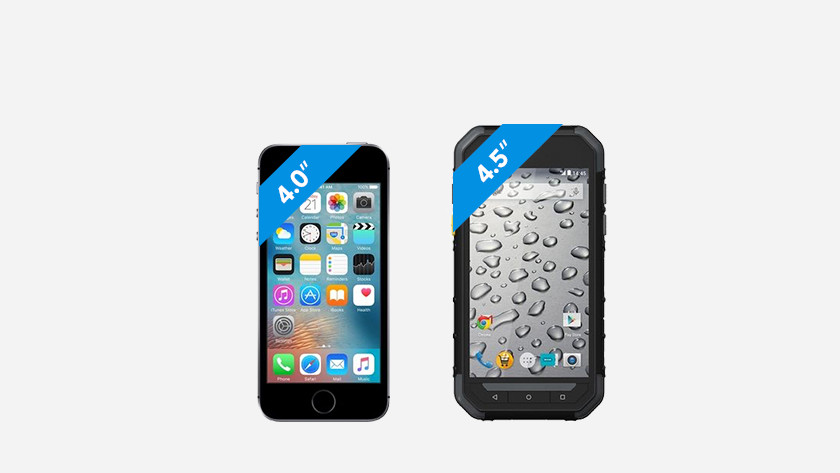 For you, a phone is a convenient tool to stay in touch with others and occasionally take a photo. You don't watch movies on the devices extensively, and you want to be able to simply carry your phone in your pocket. Screens with a relatively small size were made for you.
This size is perfect if you:
mostly use your phone to stay in touch with others.
occasionally watch YouTube videos.
carry your phone in your pocket.
Medium: 4.6 through 5 inches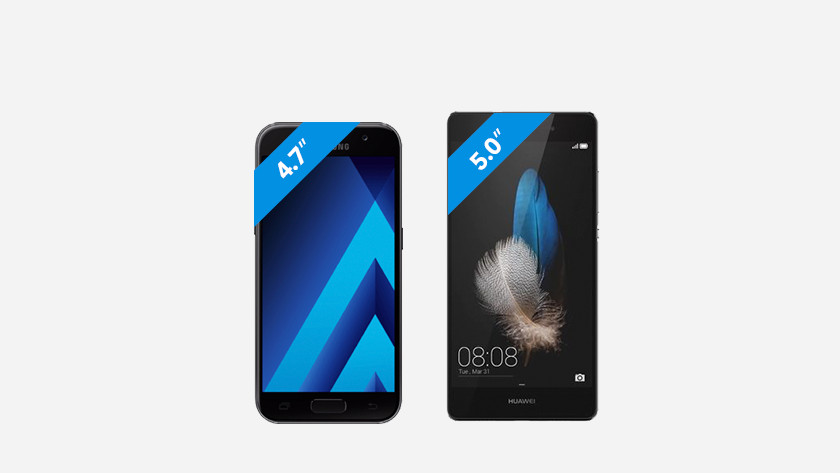 As a person, of course, you're extremely special and unique, but as a smartphone user, you're normal. You're average. Your hands aren't the size of child's, nor those of a giant. This screen size is more than sufficient for comfortable surfing, photo viewing, or gaming. On top of that, the device fits into your pocket.
This size is perfect if you:
surf the Internet a lot.
regularly watch photos and videos on your phone.
largely want to operate your phone with 1 hand.
Large: 5.1 through 5.5 inches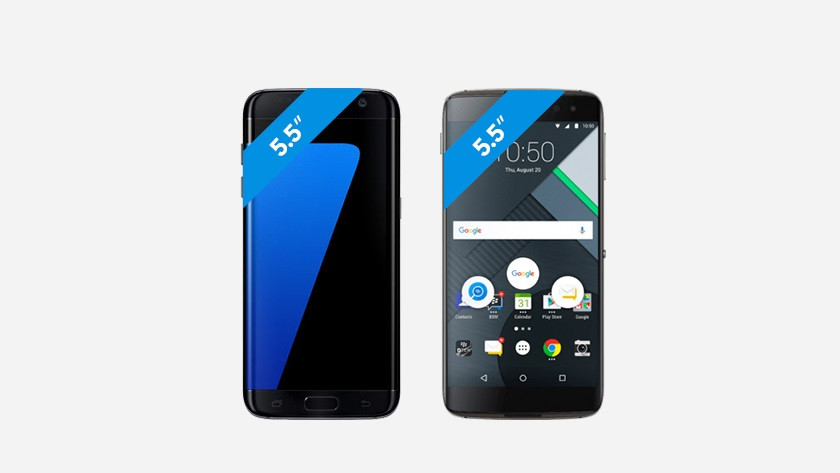 You're an enthusiastic smartphone user. You always carry your phone around to quickly respond to messages, take a picture, or enjoy playing a game. Being able to comfortably watch movies is a requirement, too. You just don't feel like having to carry a bag specially for your phone, meaning a handy size is necessary. A phone this size will fit your pocket, although it might get tight occasionally.
This size is perfect if you:
often view photos and movies on your phone.
occasionally kill time with games on your phone.
operate your phone with 2 hands.
Phablet: 5.6 inches and up
Phones this size are also called phablets. You use your phablet for everything. It wakes you up in the morning, you use it to look up train schedules, and you watch a movie or play a 3D game while on the train. When on vacation, you use your phone to capture every moment. Recognize this? In that case, you're looking for a phone with a giant screen. Do bear in mind that the device probably won't fit in your pocket.
This size is perfect if you:
play all your games on your phone.
enjoy watching a 3-hour movie from the palm of your hand.
often take photos and extensively view them on the device itself.
Conclusion
In conclusion, there are all kinds of options for the screen you hold in your hands daily. The most important question when making the right choice remains: what matters to you? Which format is most suitable for you entirely depends on what you use your phone for.