How do I get my PC to start faster in Windows 10?
You have a laptop or computer, but the startup is a lot slower than before. Fortunately, Windows 10 has a handy function that lets you start your notebook faster again. We'll explain how to do it here.
---
Start Task Manager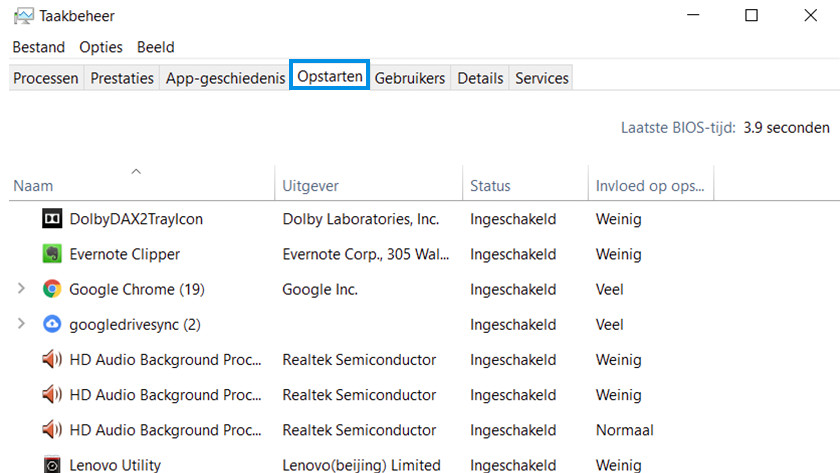 Right click on the Start button at the bottom left of your screen.
Next, click Task manager.
Click the tab Startup in task manager.
You'll now see a list of all programs that start by default when Windows starts. All programs in this list affect Windows' startup behavior. How do you find out which programs have the most influence? Click Influence in startup column. Windows now sorts the programs that have the largest impact on the startup process and puts them at the top.
Exclude programs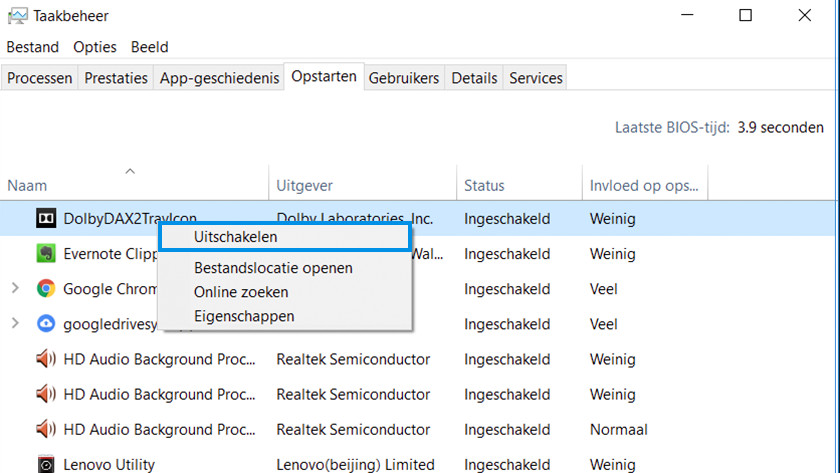 Next, it's up to you to decide what programs you want to exclude from the startup process. To do this, right-click the program and select Disable. Think carefully about which programs you exclude. For example, you don't want to exclude a virus scanner, because you want it to always run in the background. A program that you use less often is more useful to exclude.
The disadvantage: it takes a little bit longer for the program to start when you start using it.
The advantage: the program does not run in the background all the time without you using it. That why Windows feels faster when you're using it and why your laptop starts faster.
Please use the method above until you are satisfied with the startup speed of your laptop or computer. The more programs you exclude, the faster your PC will start Good luck!