What is Samsung Knox and what can I use it for?
At many companies, it's becoming increasingly normal for employees to bring their own smartphone, tablet, or laptop for work. It's important for their employers that any stored business related information remains secure. Samsung Knox will take care of this for you. But what exactly is Samsung Knox and what can it be used for? I'll explain it all in this article.
What is Samsung Knox?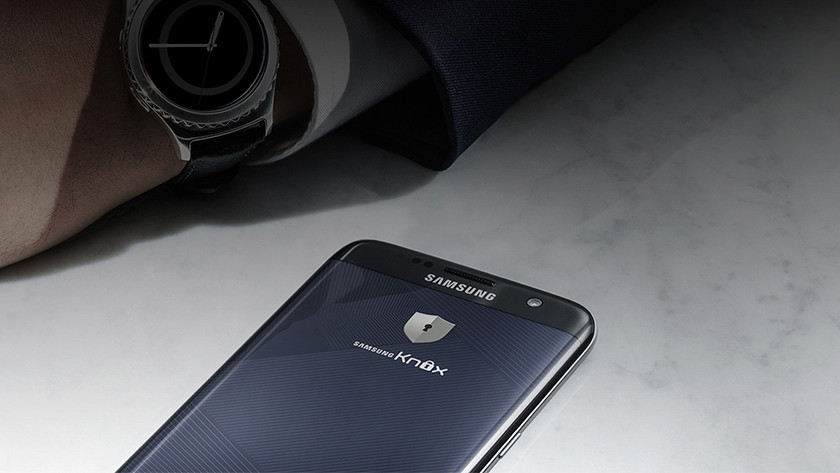 With Samsung Knox you secure and manage the business data on the smartphones and tablets of your employees. Samsung Knox consists of 4 paid licenses: Knox Platform for Enterprise, Knox Manage, Knox Configure Setup and Knox Configure Dynamic. A fifth free license is Mobile Enrollment, with which you roll out the paid licenses over a number of devices. Knox Manage and Platform for Enterprise protect your mobile devices and with Knox Configure Setup and Dynamic you determine in advance which software will be installed on a telephone.
What users is Samsung Knox aimed at?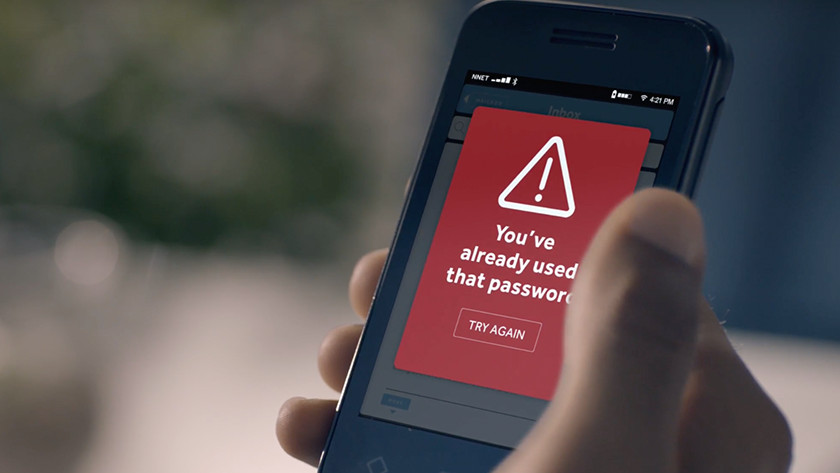 As an employer, it's important that company data remains secure and that your employees use their mobile devices safely. Samsung Knox ensures both security and reliability, making it an interesting option for companies. On top of that, the Knox solutions are user-friendly, which allows you to get started right away. If you're already using a Mobile Device Management system at your company, you can easily expand on it with the Knox solutions.
Samsung Knox protection
Samsung offers various Knox possibilities to secure the company telephones of your employees. Whichever license you choose, Samsung Knox guarantees protection of applications and software. For example, the device at Knox Platform for Enterprise is completely split into a private and a work domain. In the private environment, the employee can do what he or she wants, as an employer you have control over the work environment.
Two types of protection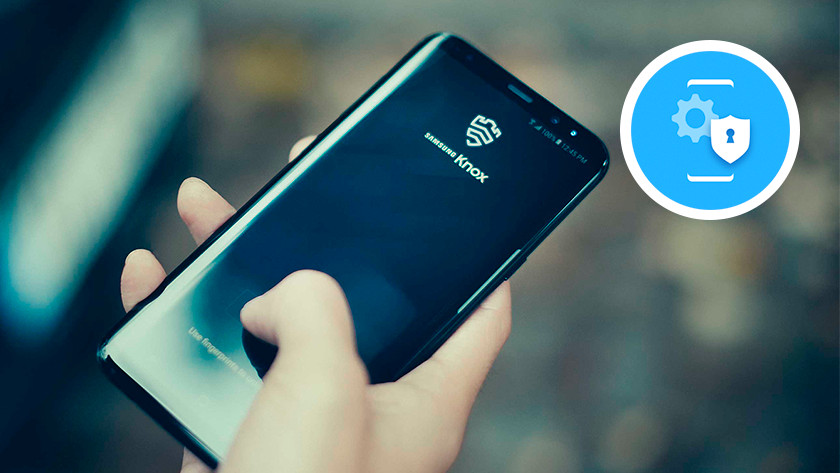 Samsung Knox Manage
Knox Manage is a multi-platform management solution that allows you to manage both Android and non-Android devices. This license allows the IT administrator to remotely reset and lock smartphones or tablets. Knox provides full control of the digital work environment. You can tell your employees to set up a mandatory encryption on their devices, for example, so you can rest assured that your company data is secure. When someone tries to hack into the phone, the Samsung Knox environment triggers a force-shutdown mechanism built in at a hardware level.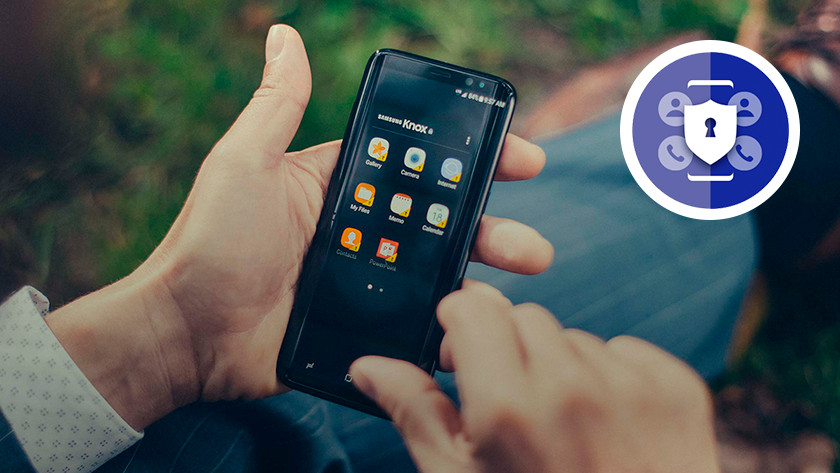 Samsung Knox Platform for Enterprise
At Knox Platform for Enterprise, business and private are separated on a device. The advantage of this is that business and private apps can not exchange data. Your employee therefore uses his telephone for different purposes without jeopardizing company data. Do you want to use a business app? Then you log in with, for example, a pin code or biometric scan. This means that business data can not be reached if the phone is stolen.
Samsung Knox Configure and Deployment
Other than securing your company phones, you can also ensure that all of these devices look alike, software-wise. Knox Configure allows you, as employer, to decide what the home screen looks like, which connection options for the internet are available, and which ringtone the phone uses. Knox Mobile Enrollment ensures a smooth rollout of the Knox platform on multiple devices.
Knox Configure and Deployment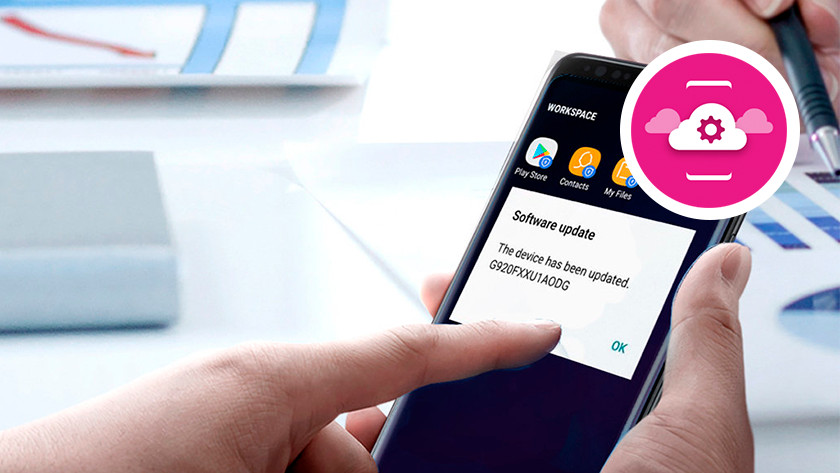 Samsung Knox Configure Setup & Configure Dynamic
The Knox Configure Setup allows you, as an employer, to decide what your employee's new phone will look like. Keep in mind that you can only use the Configure Setup to do this prior before a smartphone is taken into use. If you want to make adjustments afterward, you need the reset the entire device. In addition, Configure Dynamic lets you decide on the software and apps that are available on the phones. The difference is that Configure Dynamic allows you to make adjustments afterward. It also provides you with extra options for customizing the devices to your taste.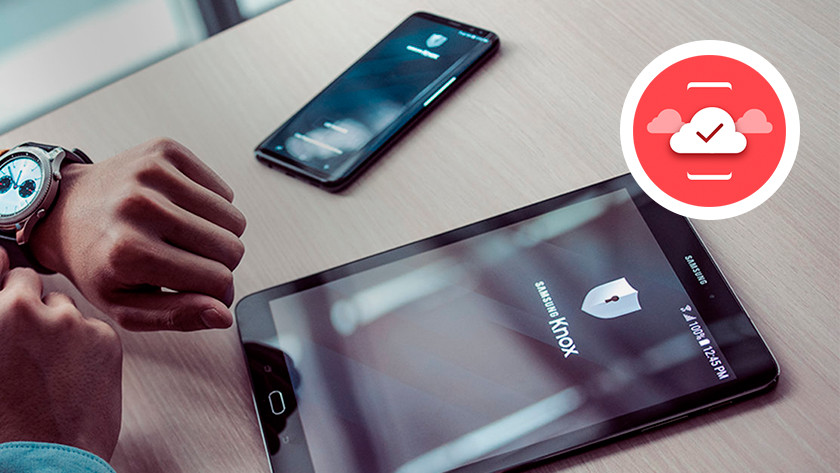 Samsung Knox Mobile Enrollment
Knox Mobile Enrollment is a free service that the IT administrator at your company can use to roll out a paid Knox license across multiple devices. You can also use Mobile Enrollment to roll out other management systems, such as Airwatch or Mobileiron. The Samsung Knox license is added to new devices using their IMEI numbers. If an employee activates a new phone and connects to WiFi, the license is automatically installed. This saves you time, because the IT administrator will no longer have to do it manually.
Available licences
| | License | Price per device per year |
| --- | --- | --- |
| | Samsung Knox Manage | € 19.20 |
| | Samsung Knox Platform for Enterprise \ t | € 34.56 |
| | Samsung Knox Configure Setup | € 5.00 |
| | Samsung Knox Configure Dynamic | € 10.00 |
How do I order Samsung Knox?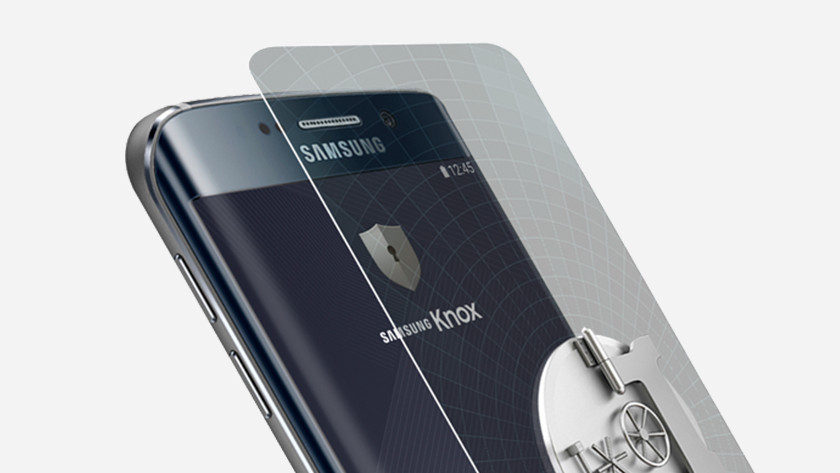 You can order Samsung Knox via our B2B department. Coolblue B2B is available Monday through Friday, from 08:00 to 17:30. You can order Samsung Knox both via phone or via email.
*Phone: 010 - 742 13 70
Email: knox.zakelijk@coolblue.nl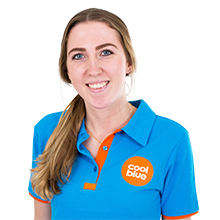 Article by: