Repair and returns
Of course we'll be there for you, even after your purchase. In our stores, we're happy to help you with all your practical and technical questions. We'll also look for a solution together if your product isn't working as it should. Did you change your mind? No problem. You can return, exchange, or get a refund for your product within the 30-day return window.
Repair service
Are we unable to solve the problem or defect in store right away? We can repair the product for you. We'll look at the product together and note down what's wrong with it, so we can inform our repair service about it.
If you register your product via the online return form, we can quickly help you in store.
As soon as we've sent out the product for repairs, we'll keep you updated on the status of your product via email. After the repairs, you won't have to leave the house: if you want, we'll ship the repaired product to you. Or you can just pick up your product in store.
Want to know more about repairs and warranty? View our customer service page.
Exchange or refund?
Does your product not meet your expectations after all? Take your product back to the store within 30 days, in the original packaging, and we'll exchange it for you. No biggie. Our experts will check your product right away and are happy to help you find a product that does suit you. Or we'll just refund you. It's all possible.
Register your product in advance via the online return form, so we can help you as well as possible in store. Already know what product you want to exchange it for? Reserve that product on our website, via the product page. We'll let you know if you can take the new product with you today or tomorrow, when you visit us to exchange the other product.
You can't return your product after 30 days. You'll still have a minimum warranty of 2 years on your product. You can find all information about the return process and warranty on our Customer Service page.
In-store service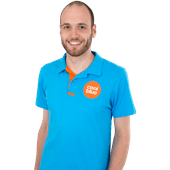 In-store service