What should I keep in mind when choosing a business monitor?
Looking for a monitor for at the office? Chances are you often spend long days in front of your monitor. That's why it's important to pay attention to the right features for your new monitor. Of course, you don't have to do so on your own: we'll help you. You'll find what to keep in mind when buying a business monitor here.
In short
Make sure your business monitor features:
An appropriate resolution for your situation
A fitting screen size for your situation
Height adjustability
A blue light filter
An anti-glare screen
Your usage situation
Which monitor suits you best depends on the work you do. We recommend a monitor based on various types of work.
Administration and ICT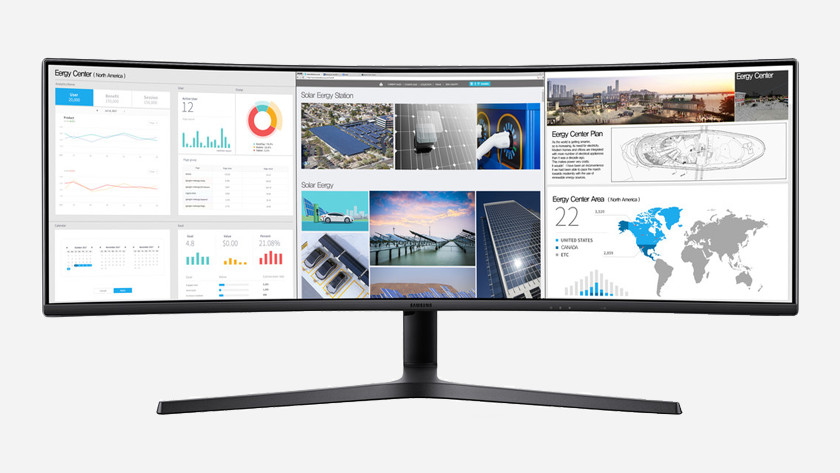 Do you perform a wide range of administration work, like processing emails, maintaining booking systems, or managing schedules? A monitor with Full HD resolution and a screen size up to 27 inches is suitable for you. This makes texts clearly legible. Choose for a monitor with the right connectors to ensure it works with your computer. If you often have 2 windows open at the same time or if you compare information in different screens, an ultra-wide monitor or a 2-monitor setup will give you more of an overview. A useful extra is a USB port. You can use this to connect a mouse or keyboard, or to charge your phone.
Financial and data analysis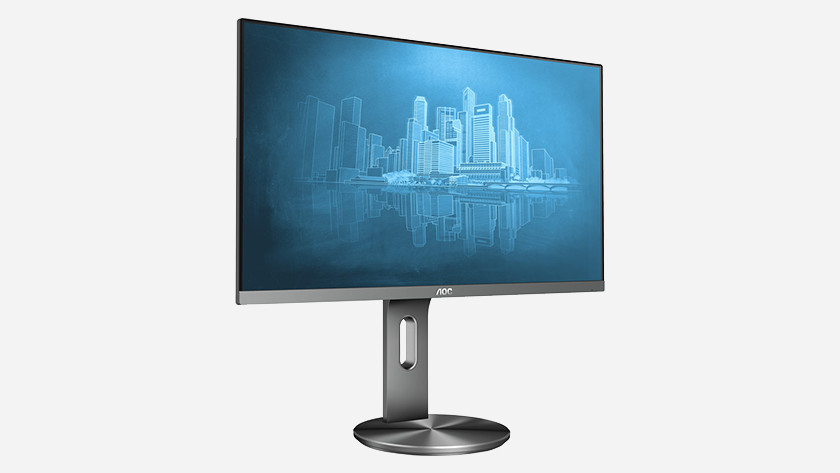 Do you often process data or financial information? You'll want a monitor that can display spreadsheets, bid management software, and statistics in an organized manner. A (W)QHD screen has a higher resolution than Full HD, which means it displays more information. Is someone watching over your shoulder? Go for an IPS screen with good viewing angels. If you combine this with a 27-inch monitor or larger, you'll keep sufficient control over your data. Choose a rotatable screen in order to display long lists or graphs in one screen.
Professional photo and video editing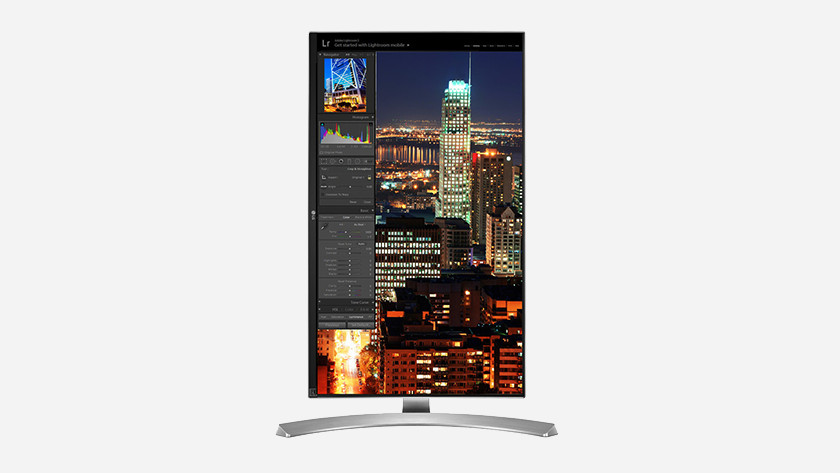 A monitor with a 100% Adobe RGB or sRGB color coverage and QHD resolution is suitable for professional graphic designers and photographers. It allows you to see nuanced color gradations, make complex design, and touch up the smallest details. A screen with an extra-high brightness of 300cd/m2 makes changes more visible. With an IPS panel, you can maintain good viewing angles, so your colors won't deviate. If you often work long days, choose a screen that's height adjustable and tiltable.
Programming and development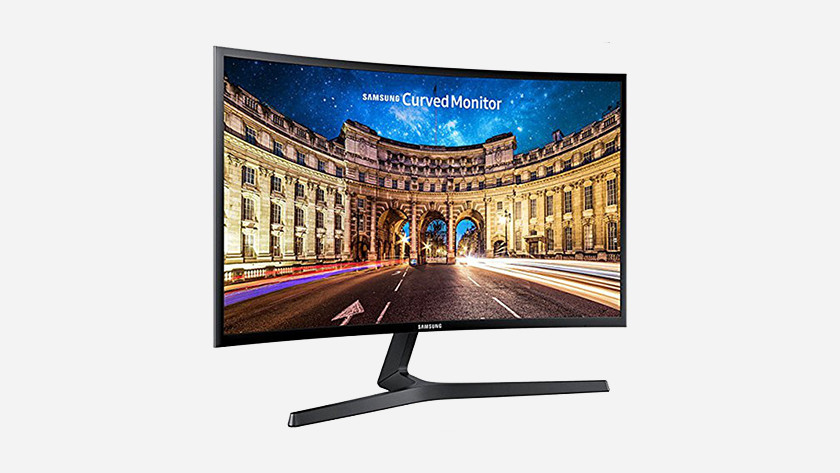 As a software developer, you prefer a monitor that gives you a clear overview. Also, you need room if you work with CAD software. We recommend a screen of at least 27 inches, which gives you room for a lot of windows or lines of code and text. You can turn screens with a portrait mode 90 degrees in order to dig through code faster. If you work with complex and long blocks of code, a monitor with QHD or 4K resolution ensures symbols are clearly legible. This way, you'll find bugs and mistakes faster. In that case, make sure to get a monitor of 32 inches or over. That way, text stays legible.
Useful extras
No matter your own usage situation, there are extra options that make working on your monitor more practical and ergonomic.
1. Adjustability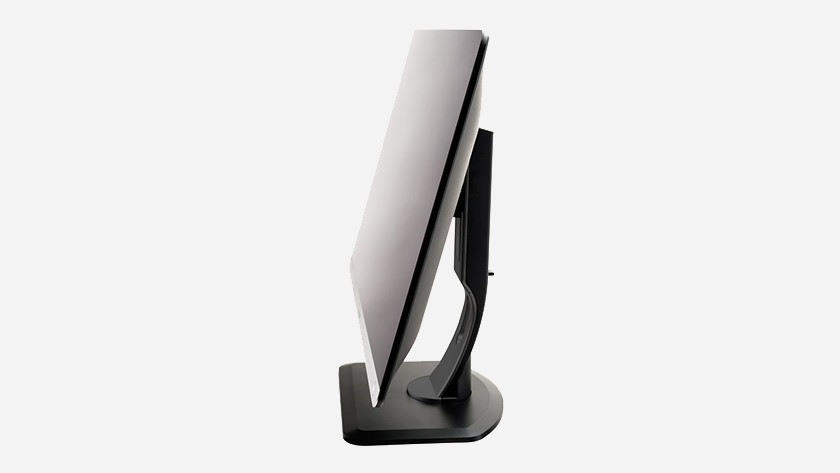 An ergonomic workplace is importance if you spend a lot of time in front of your monitor. This way, you can avoid physical complaints like backache and strained eyes. A height-adjustable screen can be adjusted to your height, and you can set it to eye height. This keeps you sitting straight. With a tiltable screen, you can determine the viewing angle. This way, you can choose at which angle the screen is easiest to look at. You can turn a pivotable screen 90 degrees, which is useful for editing vertical images or reading texts. A monitor with a rotatable stand is practical, as it allows you to place multiple screens in a favorable setup.
2. Blue light filter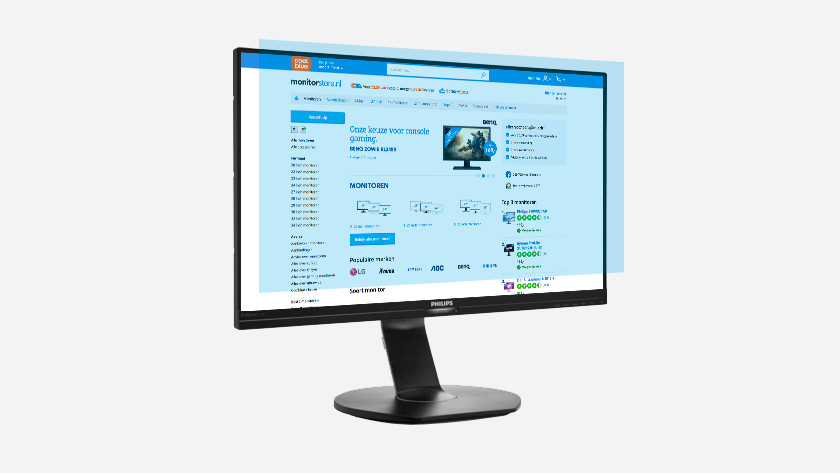 A blue light filter blocks a large part of harmful blue light. That's why screens with this feature are suitable if you work in front of your monitor multiple days a week. If your eyes are in contact with this light for too long, it can cause strained eyes, sleeplessness, headaches, dizziness, and, in the long run, reduced eyesight. Using a blue light filter, you can avoid this.
3. Anti-glare screen
Anti-glare screens prevent reflecting light and reflections. A matte screen stops light and ensures you're not hindered by reflections. The disadvantage is that a matte screen also displays less light, which means the image can be a little blander than that of a glossy screen.
An Ultra-wide screen or 2 screens?
Want to work with multiple tabs or windows at the same time? Make sure you have a lot of screen space at your disposal. This way, you can easily multitask and keep an eye on your windows. If you want a second screen, go for a monitor with a narrow bezel. This way, the images connect properly. For a 1-monitor solution, you should go for an ultra-wide monitor so you can multitask on one big screen. Keep in mind that 2 screens almost always provide more screen space than 1 Ultra-wide screen. That's because 2 screens are wider.
Ultrawide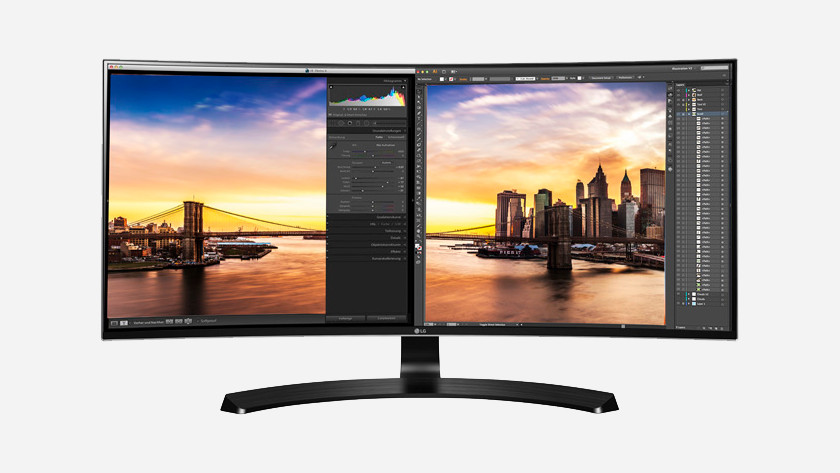 4 windows at the same time
Large screen surface for graphic design
Two screens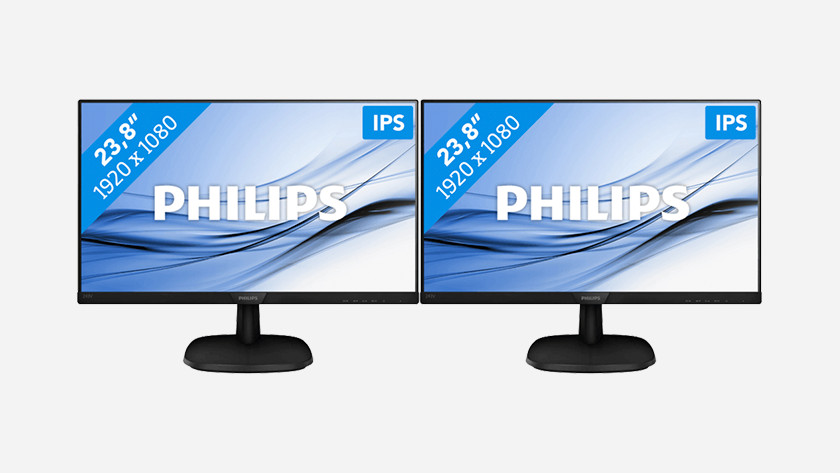 2 or more monitors next to each other
Double working surface for relatively little money
accessories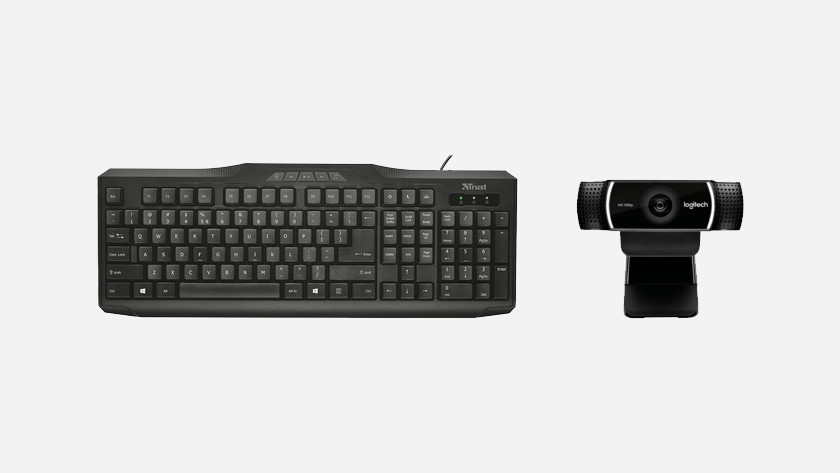 There are plenty of accessories that go with your monitor that make your workplace even more ergonomic. Think of a footrest for the right posture, for example, a safety lock to prevent theft, or a webcam for video conferences. You should also have a good look at the connectors of your laptop or computer, so you can choose the right cables to connect your monitor.
B2B discount
Do you want to place an order of at least 3 desktops or € 2,500? Ask for a non-binding quote via the blue button on a monitor product page. You can also contact our business department via 010 - 798 89 69 or zakelijk@coolblue.nl. This way, you are eligible for an attractive discount. And a compliment from your boss. Go to Coolblue B2B for more information.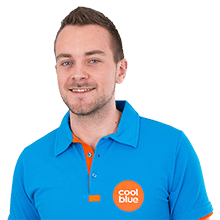 Article by: