How do I set up the fingerprint scanner on my laptop?
A fingerprint scanner is a relatively new technological function that more and more laptops are equipped with nowadays. Use the scanner to login when you start your laptop or for online payments. The scanner is safe to use, personal, and fast. But how do you setup the fingerprint scanner? I'll tell you all about it in this article.
---
Setup of the fingerprint scanner on your laptop
Set the fingerprint scanner when installing the laptop
If you want to use the scanner later, go to settings and login options
Place your finger of your choice on the scanner a few times to install it
Setup with first start-up
When you first start the laptop, Windows asks you whether you want to setup the fingerprint scanner. Simply follow the instructions Windows gives you to setup the scanner. You can also set it up at a later time. If you choose this option, follow the steps below.
Step 1: go to Settings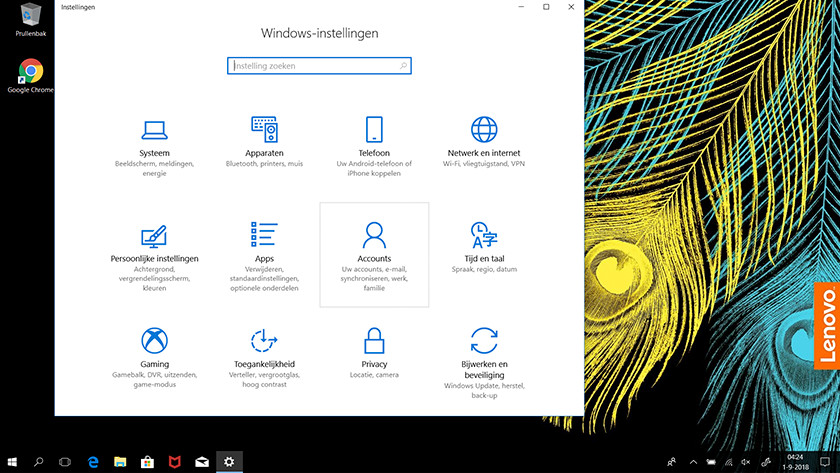 To setup the scanner, navigate to the Windows settings by clicking the Windows logo on the bottom left and choosing the gear icon. Or use the magnifying glass icon next to the Windows logo in the taskbar and type 'settings' in the bar. Go to the settings and choose 'accounts'.
Step 2: sign-in options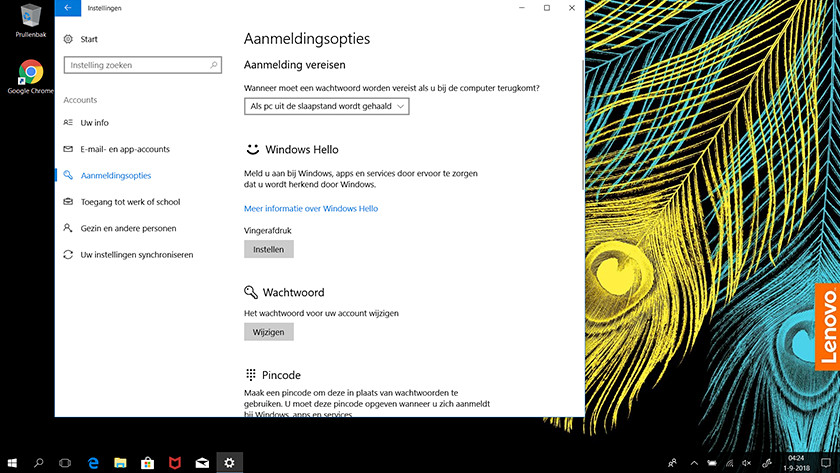 Go to 'sign-in options' in 'accounts'. Here, you have the possibility of setting up Windows Hello sign-in options. As you can see in the menu, the fingerprint scanner is part of Windows Hello. Go to 'fingerprint' and choose 'set up'. The setup process will now start.
Step 3: setup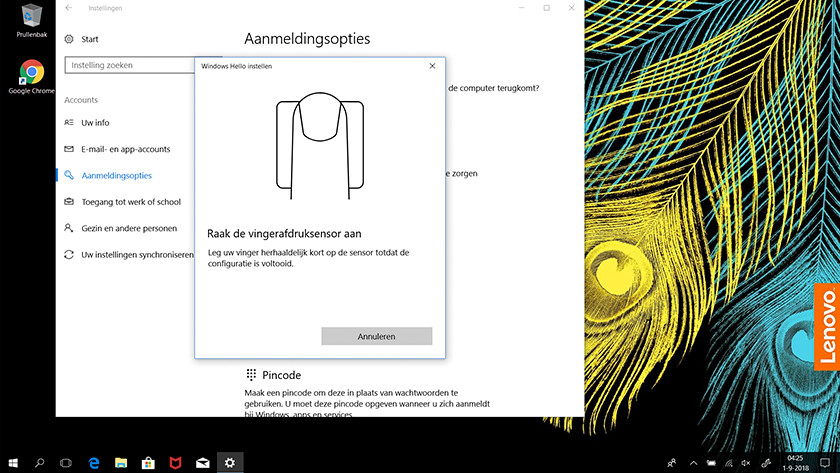 If you've clicked 'setup', Windows will now ask you to put a finger of your choice on the scanner several times in a row. Repeat this until the setup is completed. From now on, you have the possibility to login with your fingerprint scanner. You also have the possibility of adding an extra fingerprint if you choose to.
Did this help you?