A laptop for on the go: what should I keep in mind?
You're looking for a laptop on the go. And that's why you prefer a laptop that is not too big and too heavy. But what's too big and too heavy? To help you make your choice, we will list what to look out for.
---
In short
Een laptop voor onderweg voldoet in ieder geval aan de volgende eisen:
Een gewicht van maximaal 1,5 kg
Een formaat van maximaal 14 inch
Daarnaast zijn er nog twee extra handigheden om mee te nemen in je keuze:
Een batterijduur van minimaal 8 uur, om de laptop tijdens je werkdag niet tussendoor te hoeven opladen.
Een laptop met een omklapbaar of afneembaar scherm, om hem onderweg als tablet te gebruiken.
A laptop that's not too heavy
The first thing you look at when buying a laptop for on the go, is the weight. Of course, you don't want to lug it around when you're on your bike or walking. But what is a light laptop? To transport your laptop comfortably, we recommend a laptop up to and including 1.5kg. You hardly feel that it's in your bag, and it's not too heavy on your lap. You can deviate by a few grams. A 1.53 kg laptop is still easy to carry.
A compact laptop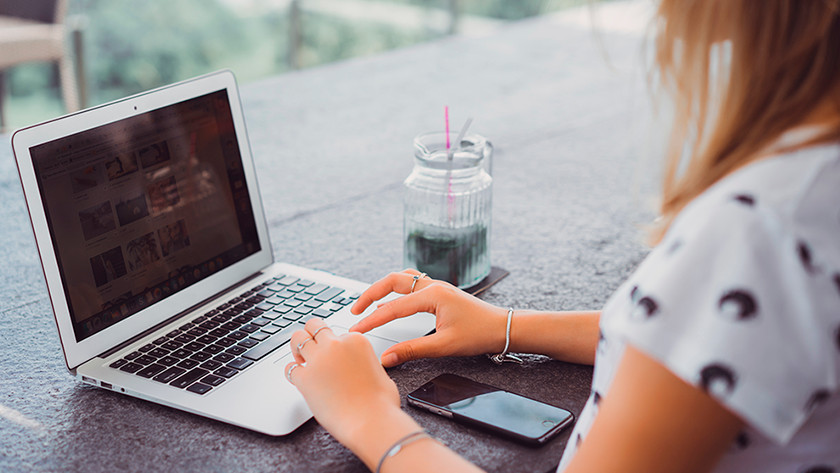 When you're on the go, you don't just want a light laptop, but also a small and thin one. Your laptop must fit into your bag if you take it with you, and you won't enjoy a heavy laptop in your lap. Laptops with a 10, 11, or 12-inch screen fit in most bags and are often light enough. There are also laptops that are 13 inches or 14 inches, which don't weigh too much. Do you want a larger screen? Go for a 15-inch laptop, which is the maximum size for on the go, according to us.
A long battery life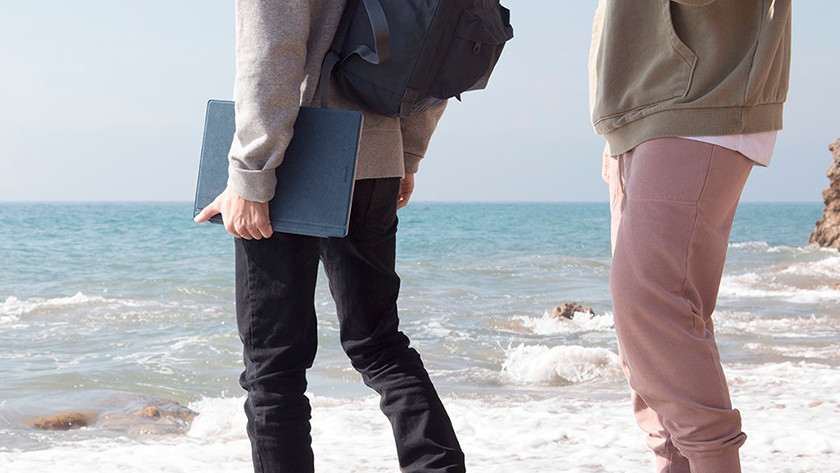 In addition to the requirements for weight and size, it's useful to pay attention to the battery life of a laptop. If you often spend a day traveling for work, you don't want to be look for a power outlet to charge your laptop everywhere you go. Choose a laptop with a battery life of at least 8 hours. You won't have to worry about whether you brought the charger.
A 2-in-1 laptop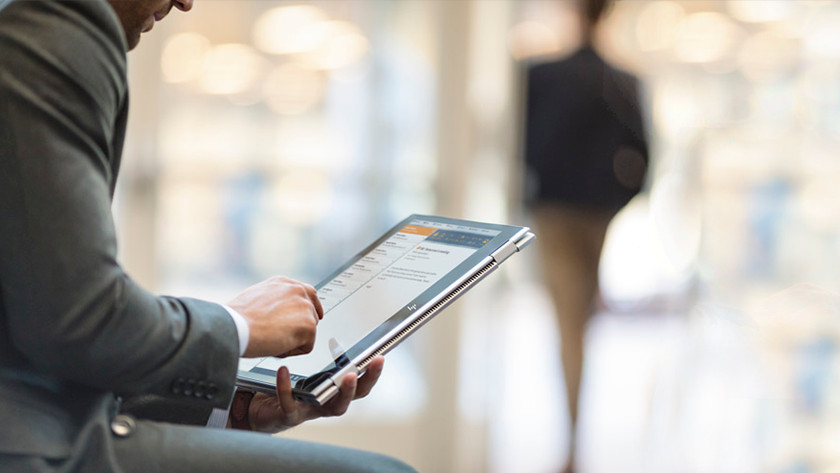 Another option is not to look at weight and size, but at the type of laptop. A 2-in-1 with a 360-degree foldable or detachable screen is very useful when you're on the go. You can turn the laptop into a tablet and use it on your lap while swiping through your apps. A 2-in-1 isn't very heavy or big usually, but when you disconnect the screen, it's even lighter and more compact. You can just leave the keyboard in your bag.