Advice on fridges
What should you look for when buying a fridge? Step one is choosing a free-standing or built-in fridge. You can place a freestanding fridge anywhere you have an outlet. A built-in fridge can be integrated in a niche in your kitchen.
Freestanding fridges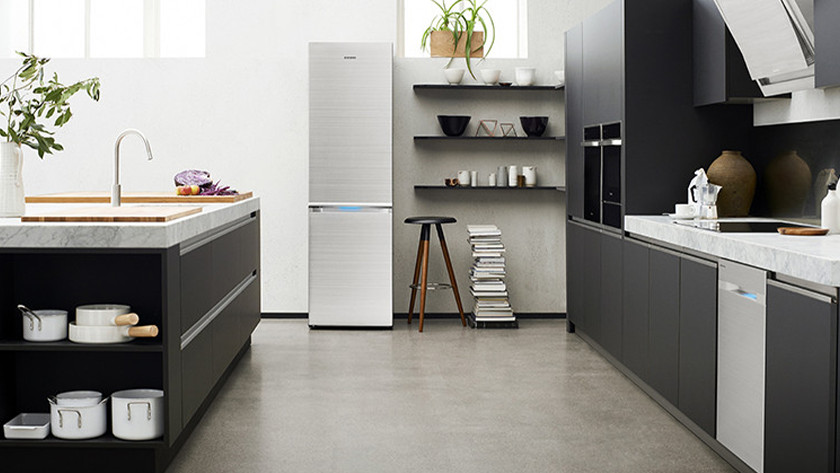 You can place a freestanding fridge anywhere you like: your kitchen, storage, or living room. You don't have to worry about kitchen cabinet sizes and niche dimensions. That saves you a lot of thinking and measuring. Make sure to check whether the dimensions of the fridge correspond with the place you want to put it. Freestanding fridges come in all shapes and sizes: fridge freezer combinations, compact fridges, mini fridges, American fridges, and standard fridges.
Built-in fridges
The advantage of a built-in fridge is that you don't see it. Instead of a big, plain gray or white appliance in the middle of your kitchen, your fridge will be nicely hidden behind your kitchen cabinets. It's very important to carefully measure the space where you want to place the fridge. You should also have a look at the hinge type. There are 2 types of built-in fridges: standard fridges and fridge freezer combinations.
Camping fridges
A fridge for at the campsite cools a small amount of groceries if you're at the campsite or driving around with the camper. When you purchase it, you should keep 4 things into account: how many groceries you want to cool, how you're going to connect the fridge, how much noise it produces, and the cooling system of the fridge.
Wine fridges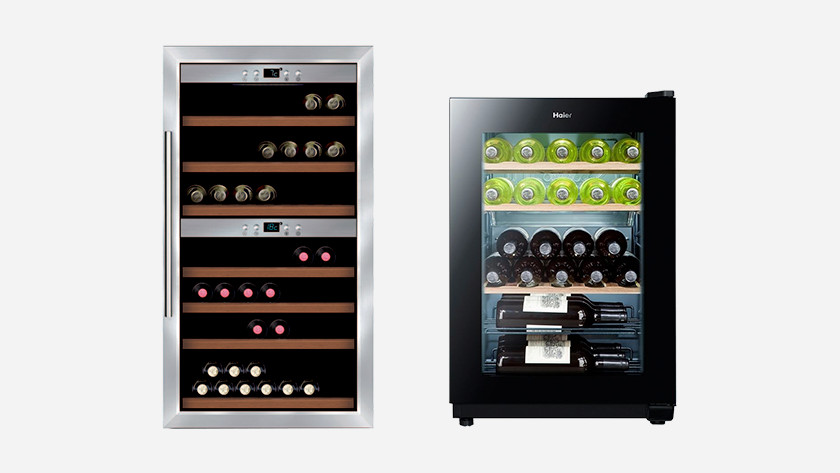 You have a large wine collection that you would like to store in the right conditions. In this case, you need a wine fridge. When choosing a wine fridge, it's wise to keep 2 things into account. The first is the size of your wine collection. The second is whether you want to store red wine, white wine, or both types of wine.
Help after purchase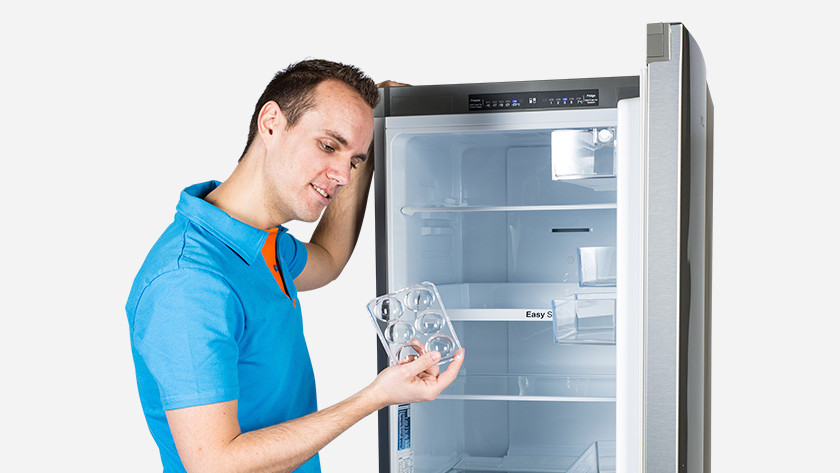 Your fridge is making noise, you want to move the fridge, or you want to save energy. On the 'Help after purchase' page, we'll help you with all of your fridge-related questions and give you useful tips. Do you know what the best temperature is for your groceries and how you can clean your fridge most quickly?