How do I change the language of my keyboard?
Het is je vast een keer overkomen: je wil je vraag benadrukken met een aantal vraagtekens, maar in plaats daarvan word je getrakteerd op een rij '=' tekens. Dit komt waarschijnlijk omdat je per ongeluk de invoertaal van je toetsenbord hebt aangepast. Hieronder leg ik je uit hoe je dit eenvoudig oplost.
What could have happened?
You select @, but get a " instead. That's because the language you're used to no longer works.
You select Q, but get an A instead. That's because the language has shifted from US-international or Dutch/Nederlands (QWERTY) to Belgian or French (AZERTY).
The solution
Geen nood, de oplossing is simpel. Het probleem is namelijk op 2 verschillende manieren op te lossen.
1. The keyboard combination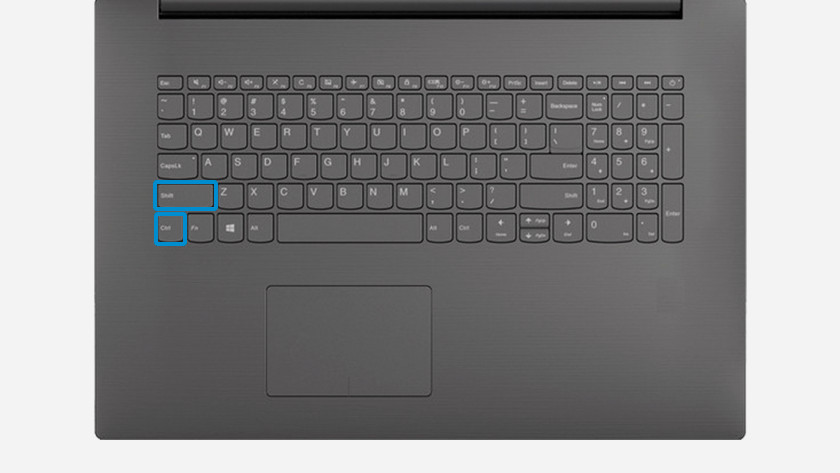 De invoertaal van het toetsenbord is eenvoudig te wijzigen door kortstondig de CTRL-toets en de SHIFT-toets tegelijkertijd in te drukken (CTRL + SHIFT). Hiermee wissel je tussen de verschillende invoertalen van Windows. Gek genoeg is dit vaak ook de oorzaak van de verwarring, omdat je deze combinatie tijdens het typen per ongeluk gebruikt.
2. Change language via Settings Time & language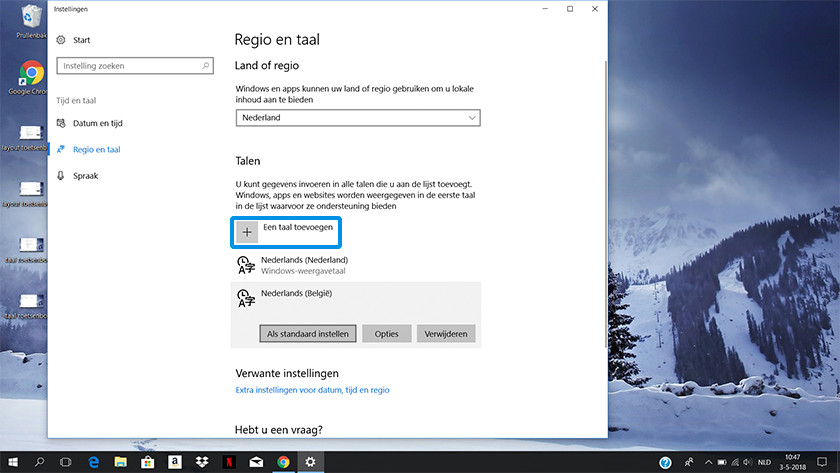 Click the Windows button and open Settings (the gear icon).
Click Date and Time and go to Region and language in the left menu.
Click Add a language and select the language you want to use.
Select the right language by clicking Set as default.