How do I reset Windows 10?
Persistent computer problems? Have you tried everything, but to no avail? Fortunately, there's a last resort: reset Windows 10. I'll tell you how to do it on this page.
---
Step 1: preparation
Make sure you have a good backup. You're going to reset your computer to the factory settings. This means all data that's now on your computer will be lost.
Do you have a laptop or tablet? Connect it to the power grid. The last thing you want is for an empty battery to interrupt the installation process.
Step 2: Consult the recovery option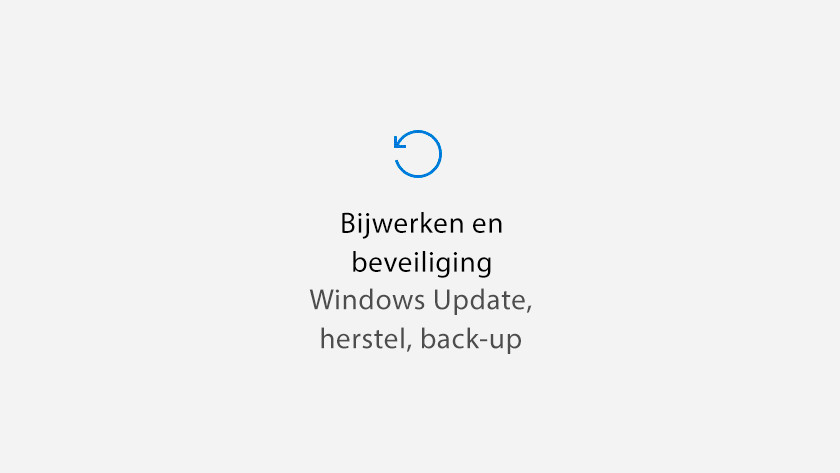 Click the *Start * button, at the bottom left of your screen.
Next, click Settings, which you can recognize by the gear icon.
Select Update and security.
Select System Restore in the left menu.
Click the Get Started button.
Step 3: the execution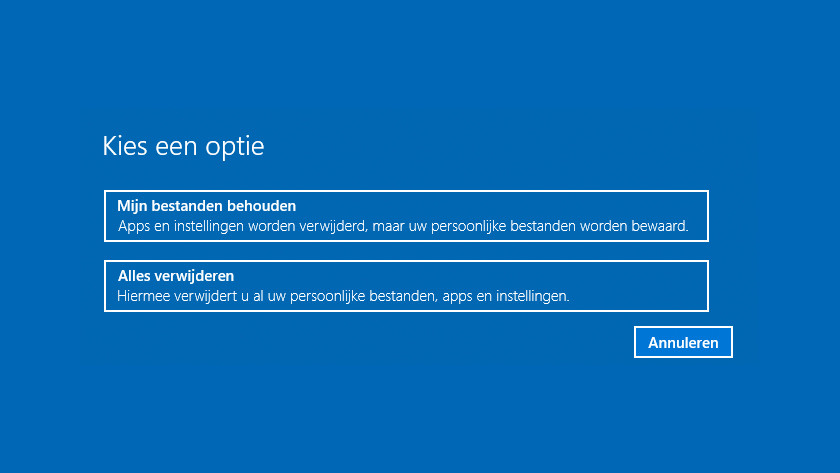 You now have a blue window with 2 options in front of you.
Choose the option you prefer:
If you choose Keep my files, Windows 10 will be reinstalled and you will keep your files. Your settings, drivers, and installed programs will be deleted. Choose this option if you want to keep your files.
If you choose Delete All, Windows will be reinstalled and your files, settings, drivers, and installed programs will be deleted. Choose this option if you want to delete everything, for when you want to sell your laptop, for example.
Step 4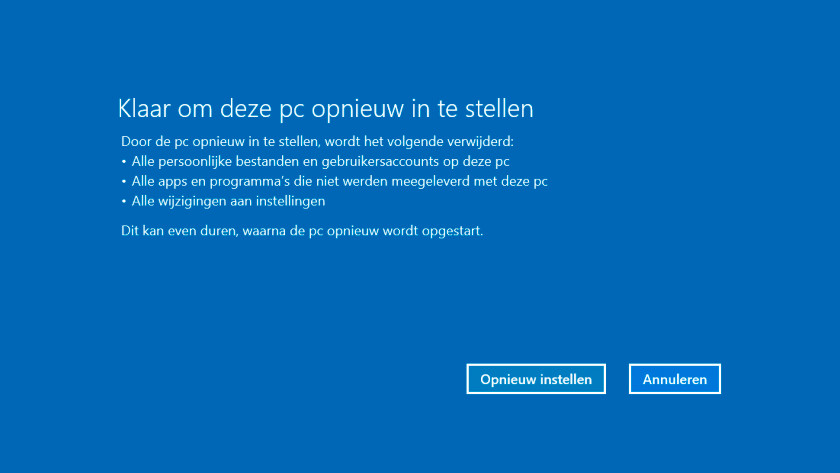 Windows will now display a control screen. In this screen, you can find what files will be lost.
Finally, click Reset. Depending on the speed of your computer, the recovery can take more than an hour. Your computer will also reboot several times. This is an automated process, you don't have to do anything yourself. So in the meantime, go have some me-time.  
End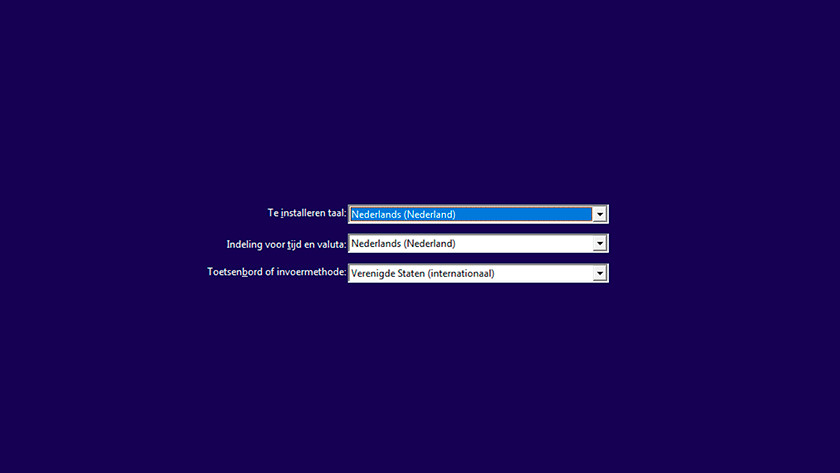 Windows 10 has now been reset. Go through the installation procedure, and you'll be able to use your laptop again. More information about the installation can be found on our advice page.
Is it not working?
Do you still have questions? Don't panic! We're happy to help you. Contact our customer service or visit one of our stores.
Did this help you?