Advice on dishwashers
Which dishwasher suits you depends on your current dishwasher and personal preference. You can choose between freestanding and built-in dishwashers. Before buying a dishwasher, check its dimensions carefully. This way, you can be sure that the appliance fits into your kitchen.
Built-in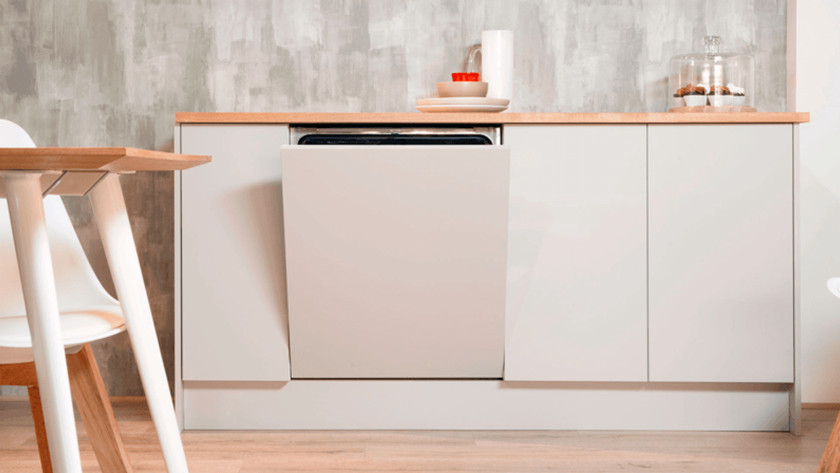 You install a built-in dishwasher in your kitchen cupboard, underneath the sink. You can choose between fully integrated, semi-integrated, and under-counter dishwashers. Depending on your preference, you need a front panel of your kitchen. In addition, it's important that you properly measure the niche dimensions of your kitchen, so that you're sure the appliance fits.
Freestanding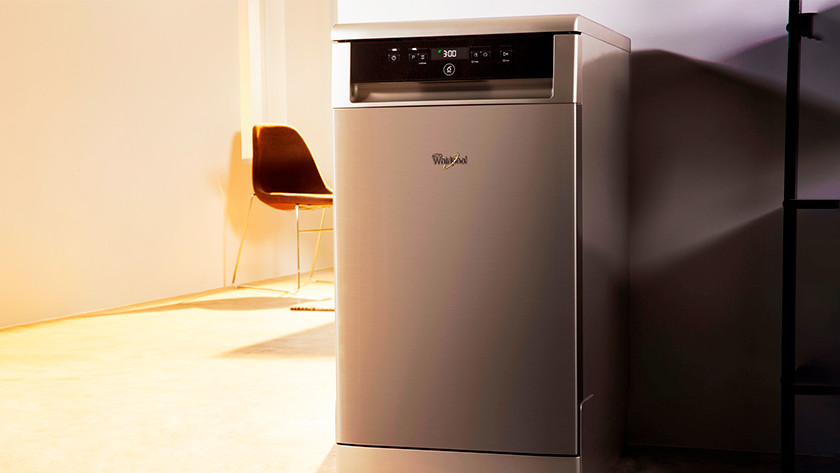 You can place a freestanding dishwasher wherever you want in your kitchen. You don't have to keep any front panels or niche dimensions into account. Do you want to place your dishwasher underneath the countertop? Carefully check if it's high enough for your dishwasher. If you have limited space in your kitchen, it's also possible to choose an extra narrow (45cm wide) or extra low (45cm high) dishwasher.
Niche dimensions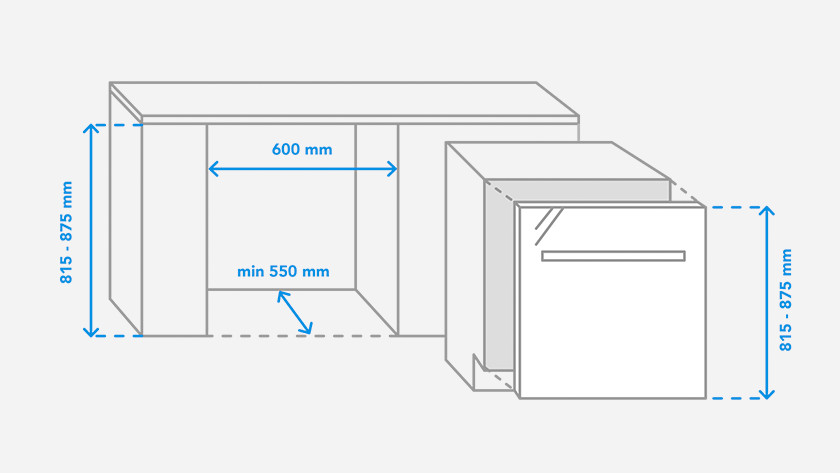 The most important thing to look for when purchasing a built-in dishwasher are the niche dimensions and the dimensions of your front panel. This way, you can be sure that the appliance fits into your kitchen. On the product page, you can see which niche dimensions the dishwasher needs. Accurately measure your niche up to the last millimeter. Do you have an IKEA kitchen? If so, read our article to see which models fit into your kitchen. Niche dimensions aren't important for a freestanding model.
Sound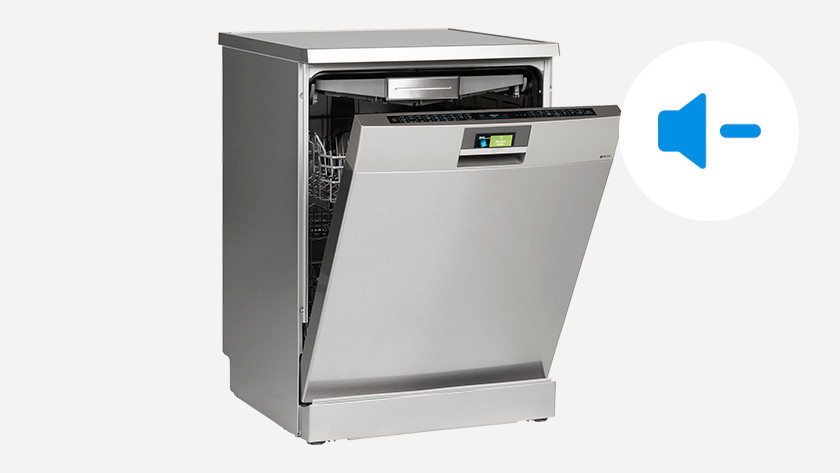 Don't want any noise during washing up? A dishwasher with a noise level of 43 decibels or lower is silent; you can barely hear that the appliance is turned on. Non-silent dishwasher often have a special night cycle with a low noise level, so you can sleep without being interrupted.
Energy consumption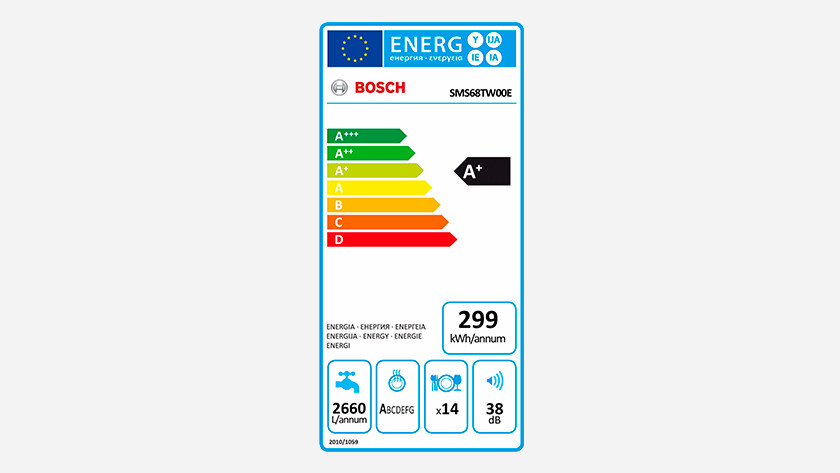 Most dishwashers have energy label A++. Want an extra energy-efficient dishwasher? Opt for a model with energy label A+++. The dishwashers in this class mostly have a low noise level and make sure your dishes are extra dry after the cycle.
Extra functions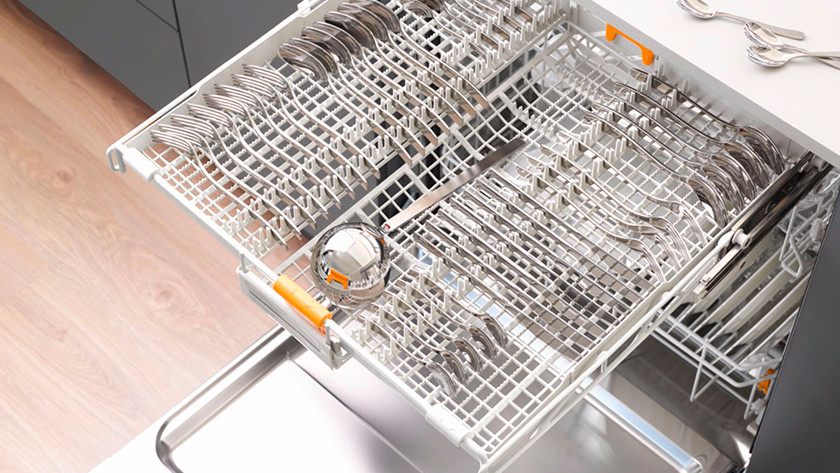 Is a good washing performance or a long lifespan more important to you? Opt for a dishwasher with high-end washing performance or high-end build quality. On top of that, some dishwashers have extra functions that make washing up slightly easier.
Build-in service (temporarily unavailable)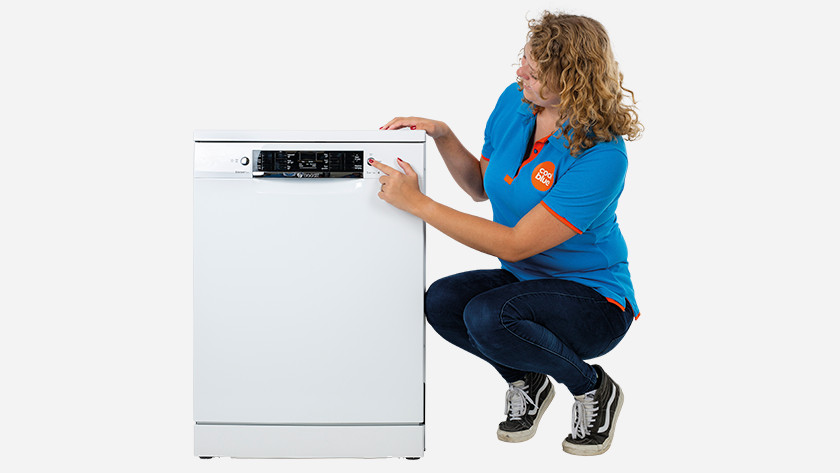 This service is temporarily unavailable. At the moment, we only deliver your product right across the threshold to your home. We can't put the product in the desired spot in your house or connect it. We'll still take the packaging material with us. Just like your old product, if it's ready next to the door.
Help after purchase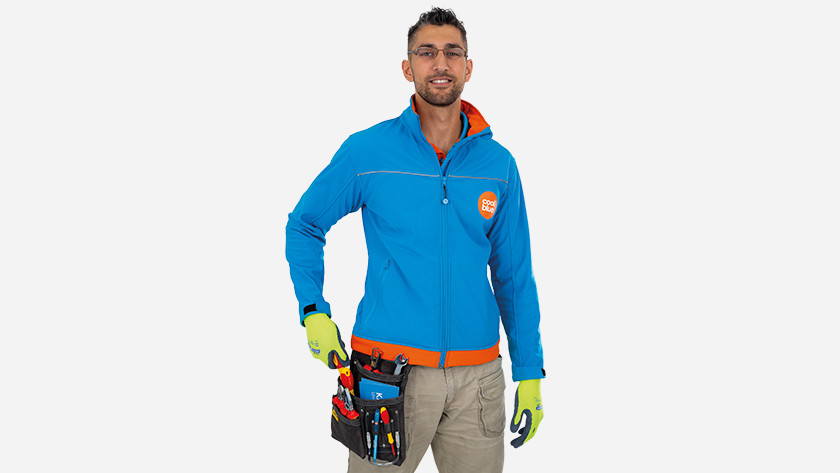 You have your new built-in dishwasher want to build it in. On the 'Help after purchase' page, you'll find exactly what to do. We'll also help you with all your questions regarding error codes and provide useful tips. This prevents white residue on your glasses and ensures that your dishwasher always smells fresh.