Smart TV
With a smart TV, you gain access to apps, games, and websites via the internet. If you want to learn more about the different platforms, read the articles on this page. We'll also advise you if you're still in doubt between a smart TV or a television with an external Chromecast.
Compare Smart TV platforms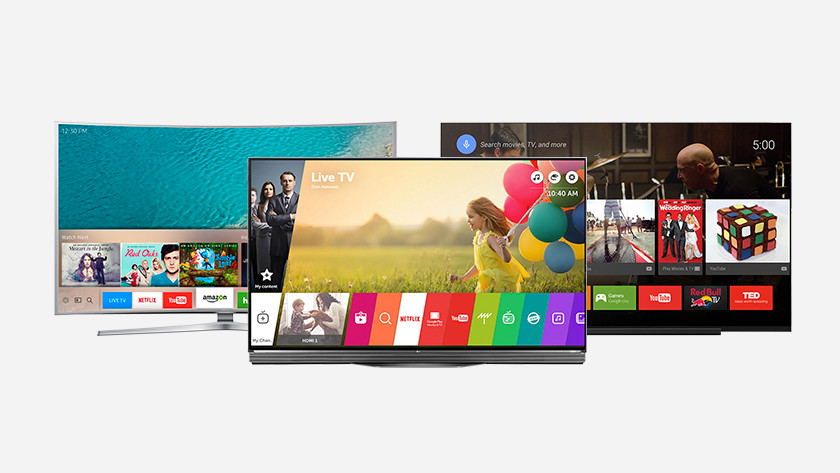 Which platform is best suited for what you want to watch? We'll list all the smart platforms of the biggest TV brands for you. You can read more about how each system works and their important advantages.
These are the differences between a smart TV and Chromecast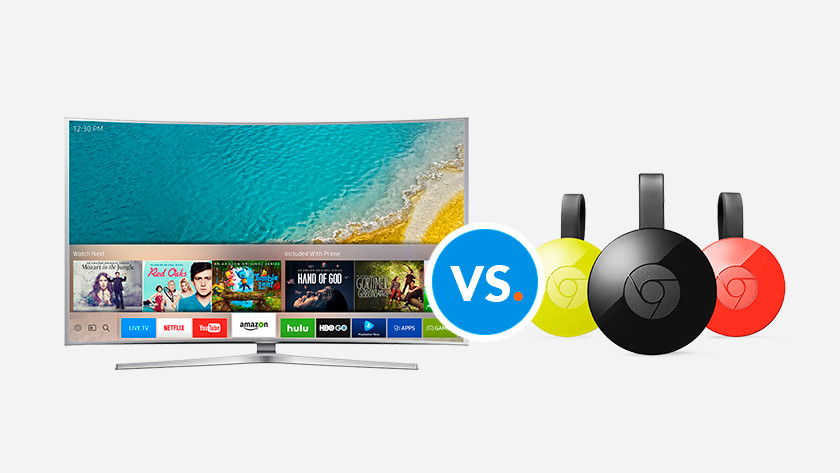 You can use a Chromecast to do anything a smart TV can, but there are still some clear differences between the two. In this article, we've listed the most important differences for you.